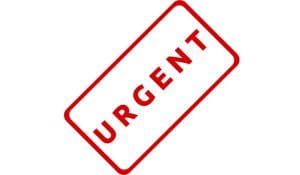 Earlier this year, New York's legislature joined California, Missouri, Kansas, Texas, and Utah plus Washington DC in passing a law mandating that Medicaid cover the costs of donor human milk when medically indicated for inpatient and outpatient babies.
However, the law (A.09353/S.06583-B) is sitting on Governor Cuomo's desk and we have until Monday, November 28th to avoid his veto. If he signs or doesn't veto by then, it will pass.
Join us and other donor milk supporters in marching in support of the bill tomorrow, which is Wednesday, November 23rd. We are meeting at 10:30am at Brooklyn Borough Hall at 209 Joralemon St, Brooklyn, NY 11201.
The rally will be led by Long Island Assemblywoman Michaelle Solages, the bill's original sponsor.
Whether or not you can join the rally, please call Governor Cuomo and urge that he support Medicaid coverage of donor milk.
Calling takes only one minute and is easy:
Call: 518-474-1041.
Press three for a live representative.
Say you are calling to urge Governor Cuomo to sign the donor milk bill.
Give your zip code when asked and say thank you, goodbye.
We have until Monday, November 28th to make this happen.
Whether you have donated or received milk, you are a breastfeeding advocate, healthcare provider, or hospital representative, your voice of support for insurance coverage of donor breast milk can make an immediate difference today. Please join us in urging the Governor to sign this important legislation!
Thank you for all of your efforts.
Sincerely,
Naomi Bar-Yam, Ph.D.
Executive Director, Mothers' Milk Bank Northeast
President, Human Milk Banking Association of North America