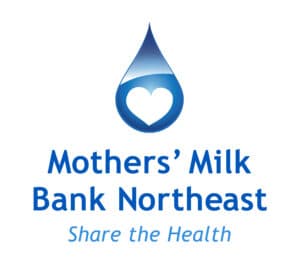 Customer Service and Distribution Specialist – Saving Newborn Babies
Mothers' Milk Bank Northeast seeks a motivated professional who cares about infant health to join our purpose-filled team.
About Us
At Mothers' Milk Bank Northeast we believe that every baby deserves the chance to thrive. We provide equitable access to safe pasteurized donor human milk to save the lives of fragile babies and work to support family and community health. Our 20+ staff members work hard to build and sustain connections between generous mothers who donate their excess milk and babies in need, most urgently preterm babies in neonatal intensive care units. In addition to the processing and distribution of donor milk, we advocate for better access to donor milk and more support for families, and we educate the public about these issues. We have grown rapidly in recent years, starting as a homegrown grassroots organization that now serves a large geographic region. Looking to the future we plan to expand and deepen our impact, provide better access to those traditionally underserved, develop innovative programs, and increase capacity at our facility to grow our overall impact. Come grow with us!
Role
This role works directly with hospitals and community members who require donor milk to support young babies. You will be part of the team who ensures that our clients receive what they need in a timely fashion. Great communication skills on the phone and via email are important as is attention to detail and record keeping. If you are looking to get started and professionally develop in a place that cares about our employees and the families we serve, look no further. On the job training.
Please send cover letter and resume to Deborah Youngblood.
Responsibilities:
Setting up client accounts
Processing charges
Entering data
Maintaining organized donor milk supply
Assisting with inventory once monthly
Recording incoming donated milk in a timely manner
Communicating and scheduling deliveries
Accepting and organizing deliveries of boxes and bottles
Packing and shipping of frozen pasteurized milk (must be comfortable handling frozen milk and accessing walk in freezer)
Overseeing the tasks of client relations assistant
Qualifications:
Strong team player
Strong organizational skills
Detail oriented
Ability to lift and carry up to 30 pounds
Problem solving skills
Ability to follow multi-step processes
Working knowledge of MS office
Customer service experience is a plus
QuickBooks experience is a plus
Database experience a plus (can be trained)
Job Type: FT
Compensation: $20 – $22 per hour
Benefits: Health Insurance, Dental, Vision and Retirement, Paid time off
Location: Newton, MA. Not a remote position
Required work authorization: United States
COVID-19 considerations: This is an essential business. Vaccination required.
Mothers' Milk Bank Northeast is a nonprofit community milk bank certified by the Human Milk Banking Association of North America (HMBANA). Our mission is to provide safe, donated, pasteurized human milk to babies in fragile health throughout the northeastern United States. Mothers' Milk Bank Northeast is an equal opportunity employer.
Job Opening: Customer Service & Distribution Specialist