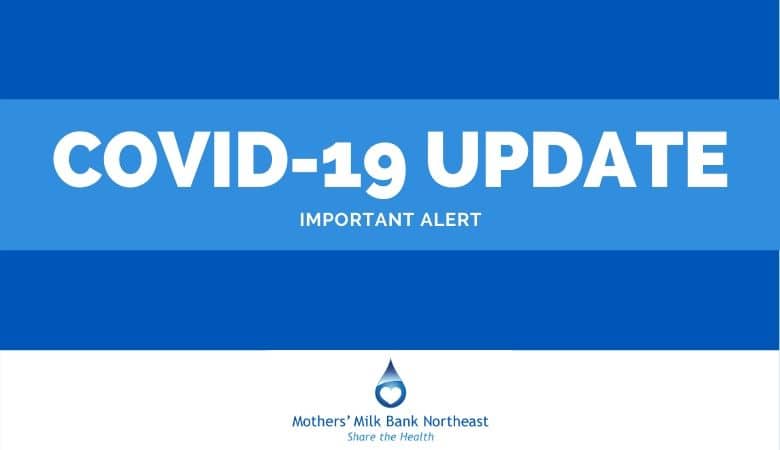 On behalf of the entire staff at Mothers' Milk Bank Northeast, we thank you for being part of our extended family—the healthcare providers, milk donors, families, financial supporters, and community members who make our work possible and trust us to provide safe, pasteurized donor human milk to babies in need. Safety and health are at the core of our mission during the COVID-19 public health crisis, as always.
HMBANA Resources on COVID-19
We encourage you to visit the website of our accrediting agency, the Human Milk Banking Association of North America (HMBANA), for the latest resources on COVID-19, SARS-CoV-2, and donor milk. It will answer most questions on what we know about the virus and human milk, as well as on the safety and screening practices we and other HMBANA milk banks employ to ensure a safe milk supply.
Since HMBANA's founding in 1985, there has never been an incident of disease transmission or a negative outcome in an infant due to the processing or distribution of pasteurized donor human milk by a member bank.
Additional Resources for Parents
For questions about COVID-19 or vaccines in relation to breastfeeding or breast milk, please speak to your healthcare provider. Additional up-to-date resources are available on the websites of the InfantRisk Center and the American Academy of Pediatrics.