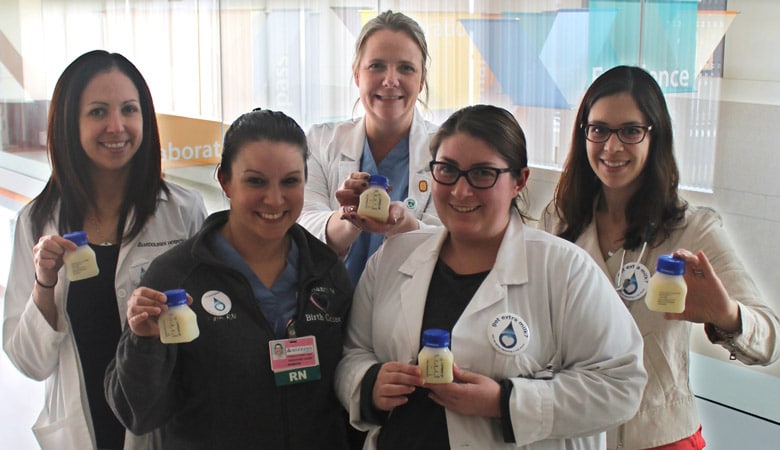 The Middletown Press does a great job of explaining the importance of donor milk for babies in level two special care nurseries like the new program at Connecticut's Middlesex Hospital. The hospital just received its first shipment in late February.
Often life-saving for premature and fragile infants in intensive care, pasteurized donor human milk also helps infants with medical conditions such as low blood sugar or jaundice and serves as a supplement or 'bridge milk' when mother's own milk is delayed. Now infants at Middlesex will have increased access to such care, which is proven to support exclusive breastfeeding.
Congratulations to the hospital and special thanks to the Peach Pit Foundation, which covered the cost of the initial delivery.