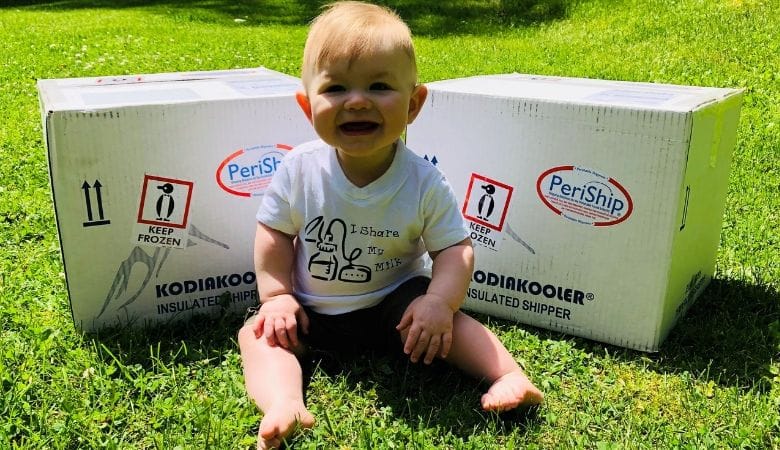 What is a milk bank?
A milk bank collects breast milk from mothers who have more than their babies need, then screens, pasteurizes, and tests the milk, after which it is dispensed primarily to premature and sick babies whose mothers do not have enough milk for them.
How are milk banking standards set?
The Human Milk Banking Association of North America, or HMBANA, is the only professional association for nonprofit donor human milk banking in the United States and Canada. As such, it sets the standards and guidelines for donor milk banking in North America. Founded in 1985, it has 31 member banks, including Mothers' Milk Bank Northeast.
HMBANA certifies milk banks according to strict, evidence-based guidelines; encourages research into the unique properties of human milk and its uses; provides a forum for networking among experts in the field; acts as a liaison between member institutions and governmental regulatory agencies; and educates healthcare providers and the general public about the benefits and appropriate uses of banked human milk.
Our milk bank founder, Naomi Bar-Yam, PhD, is a past president of HMBANA. You can read more about her perspectives here.
Why does being nonprofit matter?
For-profit companies are mandated to make a profit for their investors and stockholders. Nonprofit organizations are mandated to serve their mission and to reinvest any profit into serving their mission. For-profit companies and nonprofit organizations have very different bottom-line missions and this affects their role.
HMBANA member milk banks are committed to ensuring that all babies in need have access to breast milk—mothers' own milk and safe, pasteurized donor milk. To this end, we work with many stakeholders—communities, hospitals, medical providers, legislators, government agencies, and insurance carriers—to ensure equal access to breastfeeding support and education and donor milk when needed. HMBANA has a triage system that commits us to serve the neediest babies rather than gain profit.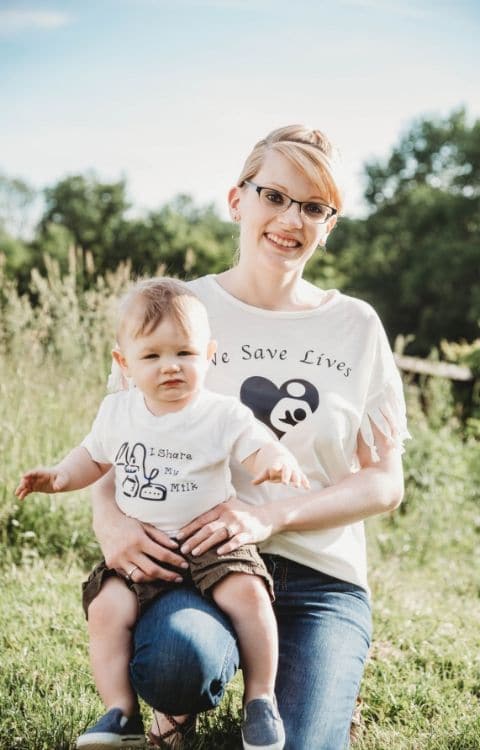 If you are nonprofit, shouldn't your milk be free?
Many nonprofits, including hospitals and universities, charge for their services in order to cover costs and stay in business. Processing pasteurized donor human milk requires trained milk bank staff to reach out to and screen donors, and then safely pasteurize, test, and distribute the milk. It also requires equipment, space, shipping, and administration. For a thorough review of the costs associated with donor milk screening, processing and distribution, we encourage you to read this interview with our milk bank director on the International Lactation Consultant Association's blog.
Do you pay your milk donors?
Nonprofit HMBANA milk banks do not pay milk donors; donors are volunteers. Research and history have shown that paying donors adds risks both to the milk recipient and to the baby whose milk is sold. This is a complicated medical and ethical issue that has been discussed, debated, and regulated for millennia, and continues today.
Is this something new? What's the history?
Throughout history, mothers have helped each other by nursing each other's babies, and it was once common practice for wealthy families to hire wet nurses for their babies. The first milk bank opened in Vienna, Austria in 1909. The first milk bank in the United States opened at the Boston Floating Children's Hospital (now part of Tufts Medical Center) in 1911. There have been numerous milk banks since that time. Our blog post, A History of Breastfeeding Support and Advocacy in Zeros and Fives, charts the history of HMBANA, Mothers' Milk Bank Northeast, and breastfeeding advocacy in general.
Mothers' Milk Bank Northeast: Safe. Trusted. Lifesaving.