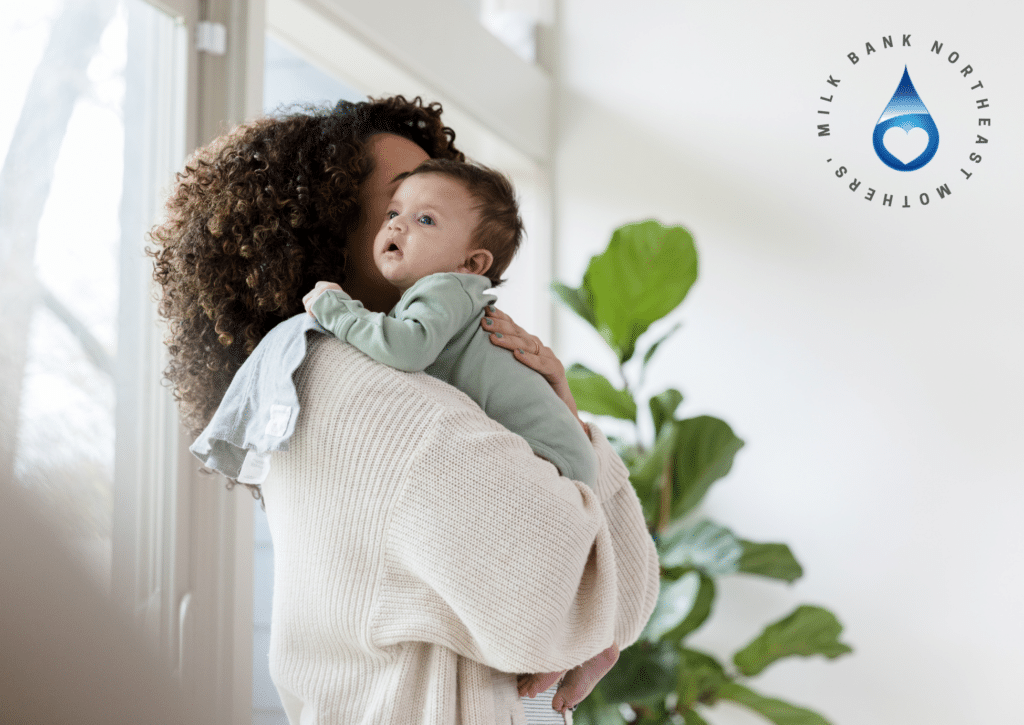 Mothers' Milk Bank Northeast is on a mission to save lives. Come join us . . .
Mothers' Milk Bank Northeast is a non-profit, community-supported entity driven by the belief that every baby deserves the chance to thrive. We support family and community health and provide equitable access to safe, lifesaving pasteurized human donor milk.
Safe. Trusted. Lifesaving – Mothers' Milk Bank Northeast
Accredited and regulated by the Human Milk Banking Association of North America (HMBANA) and the Food and Drug Administration (FDA), we collect milk from mothers who have more than their babies need or who have experienced an infant loss. Mothers complete a comprehensive health screening, then provide their milk to the milk bank, where it is pasteurized and tested for safety.
The milk is dispensed to premature and medically fragile babies (generally those being cared for in a hospital) when a maternal milk supply is not available. We currently keep our milk flowing to more than 100 hospitals throughout the northeast, all of which rely on us to help nourish and protect their tiny charges.
A critical public health strategy
When we have milk beyond what our most medically fragile babies require, we are happy to serve community families. For full-term healthy babies, donor milk is primarily used as a "bridge" to breastfeeding. This is helpful for parents who choose to breastfeed but require supplementation as maternal milk supply is developing. Positive breastfeeding outcomes have significant lifelong maternal and infant health benefits and is a critical public health strategy.
To better understand milk banking and the importance of donor milk please visit this page. For more about our milk bank and the 1.5+ million essential feedings we provided in 2022, click here.
Families supporting families. Babies supporting babies.
Some of the precious lives supporting and supported by our safe, pasteurized donor human milk.


* * *
MOTHERS' MILK BANK NORTHEAST IS A PROUD MEMBER OF THE HUMAN MILK BANKING ASSOCIATION OF NORTH AMERICA