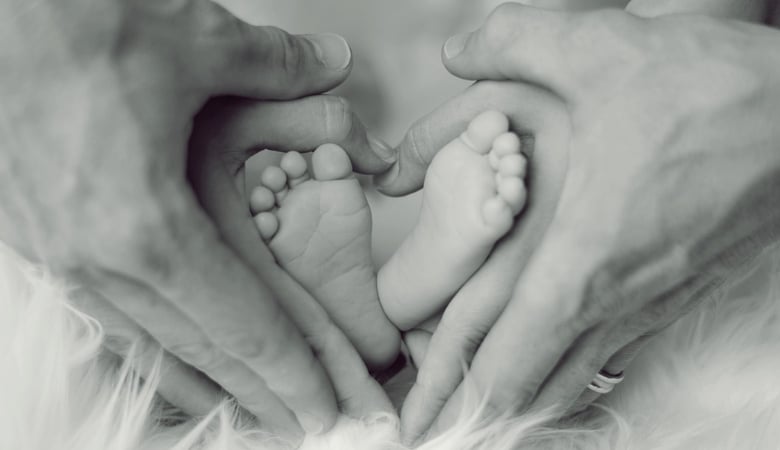 Milk banking is all about mothers helping mothers, as highlighted in recent press coverage of Maine Medical Center's expanded donor milk program. A mother receiving milk for her newborn may not know the donors who gave that milk, but she does know that other mothers have given a loving gift to ensure that babies like hers could be fed.
Maine Medical Center has offered donor milk in its NICU for many years, and recently expanded its program to offer milk in the regular maternity unit, as well as to provide it as bridge milk for families leaving the hospital. The hospital also operates a milk depot where screened donors can drop off their milk for shipping to the milk bank, where it is pasteurized and processed, then shipped out to hospitals.
News Center Maine Interviews Mothers
News Center Maine's Beth McEvoy interviewed Cynthia Knox, whose baby Isla was the first newborn at Maine Medical Center to receive donor milk outside of the NICU, on the postpartum floor, in 2018. "We appreciated every sip that she took of someone else's milk," Cynthia told reporter McEvoy. "I felt a connection that I was being supported by moms and it was my first, second day as a mom," she said. "I felt supported by moms everywhere . . . and I knew I would never meet them."
The reporter also spoke with Audrey Kolod, who explained why she became a milk donor. "Just to know that someone is in need and I am helping out is such a good feeling," said Audrey.
Watch the News Center Maine broadcast
Portland Press Herald Covers Expanded Program
Portland Press Herald's Joe Lawlor also covered Maine Medical Center's expanded donor milk program in his informative article, "Bottled breast milk program expands to Maine Med, and other hospitals may follow."
Read the Portland Press Herald article
Maine Health
Maine Medical Center's own news publication, Maine Health, interviewed Cynthia Knox last summer, shortly after baby Isla was born.
We are proud to partner with Maine Medical Center on this comprehensive donor milk program, which provides so many opportunities for mothers to support other mothers.
Image by Andis Bilderwerkstatt on Pixabay