Bikers for Babies Deliver Thousands of Ounces of Donor Milk to Mothers' Milk Bank Northeast During ProHealth Physicians Third Annual Ride
Bikers for Babies — the women's Moving Violations Motorcycle Club and Dr. Ben Alvarez, ProHealth's President and CEO, will transport thousands of ounces of donated breastmilk to Mothers' Milk Bank Northeast in Massachusetts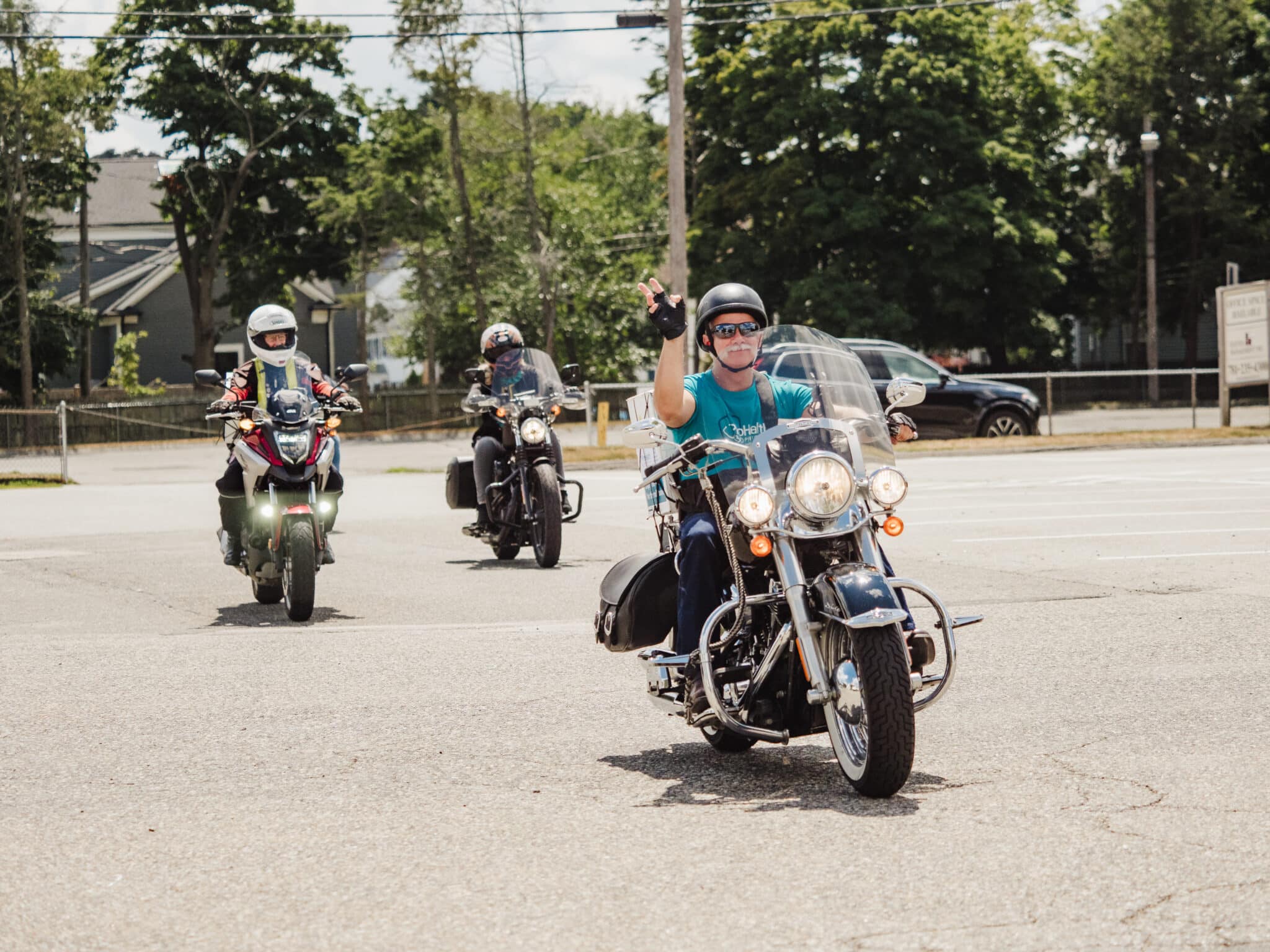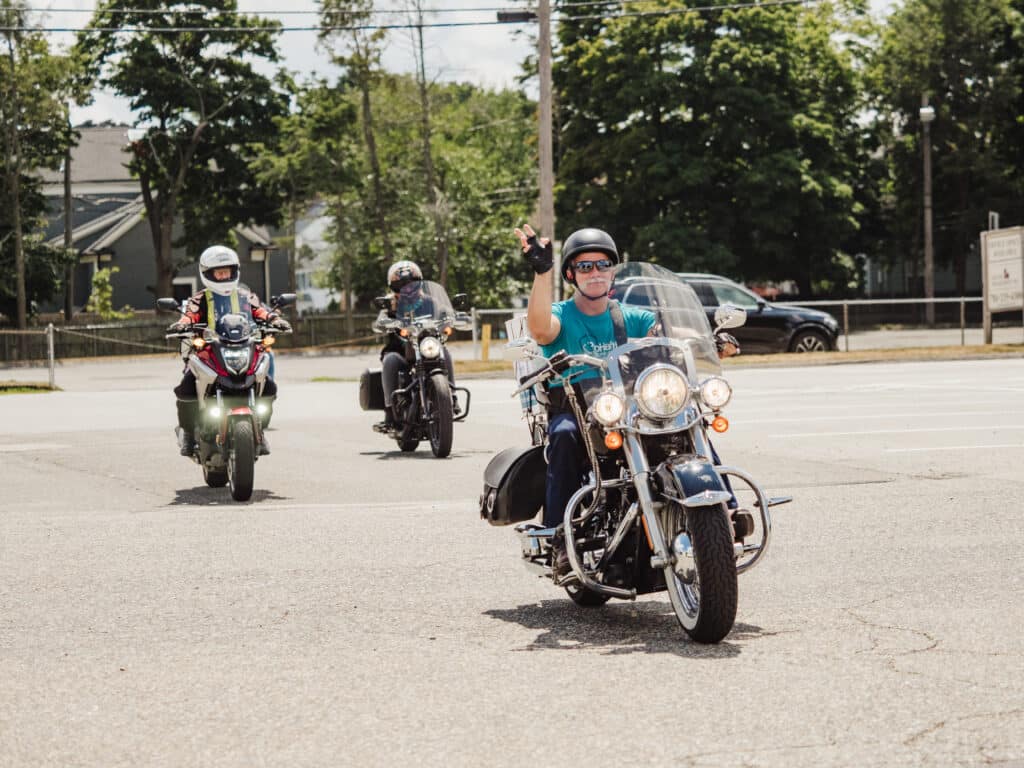 In a revved-up celebration of National Breastfeeding Month, bikers from the women's motorcycle club Moving Violations along with Dr. Ben Alvarez, Prohealth's President and CEO, transported thousands of ounces of donated breastmilk to the Mother's Milk Bank Northeast during the Third Annual Bikers for Babies Ride on August 6, 2022, from Glastonbury Connecticut to Newton, Massachusetts.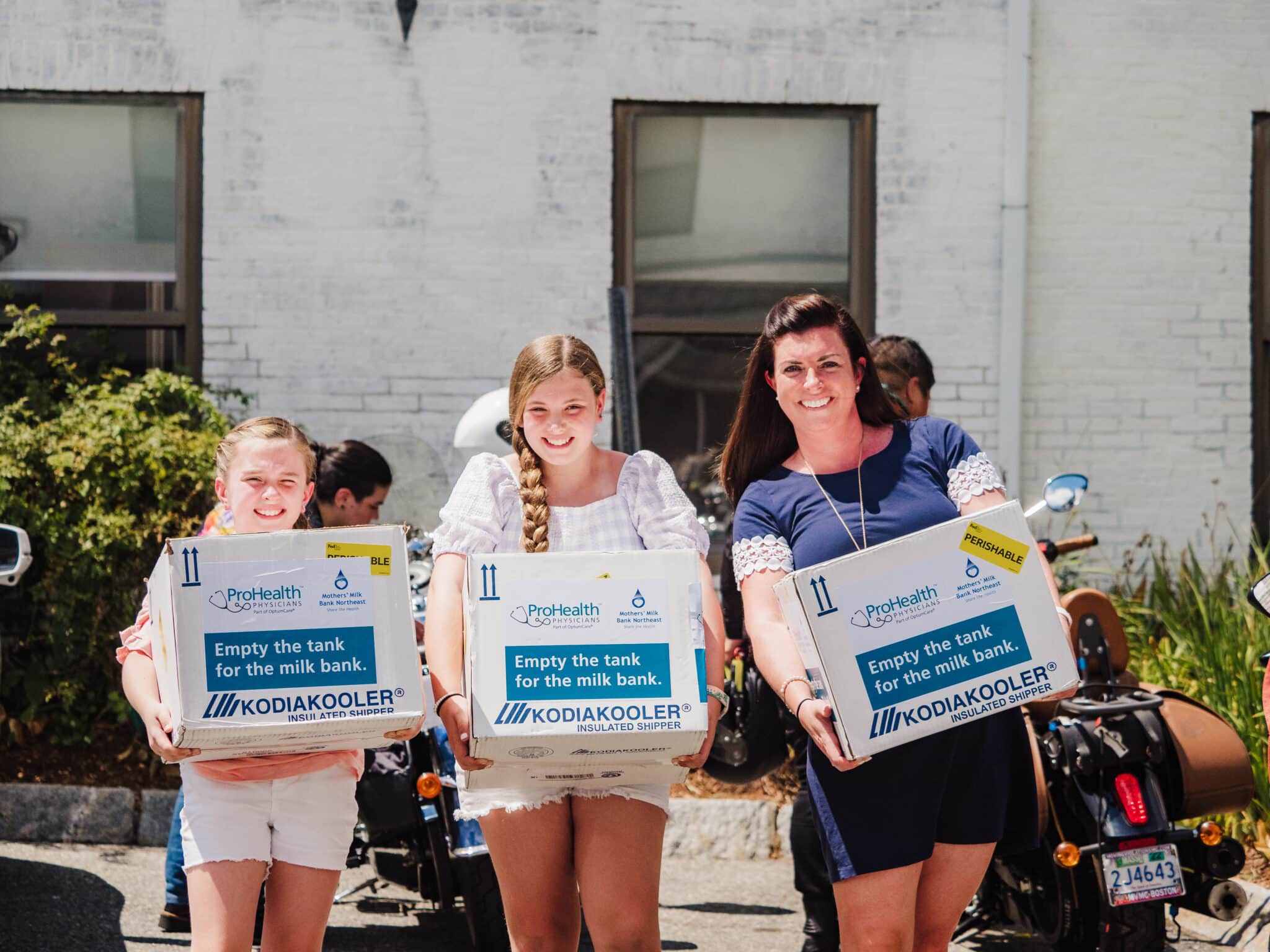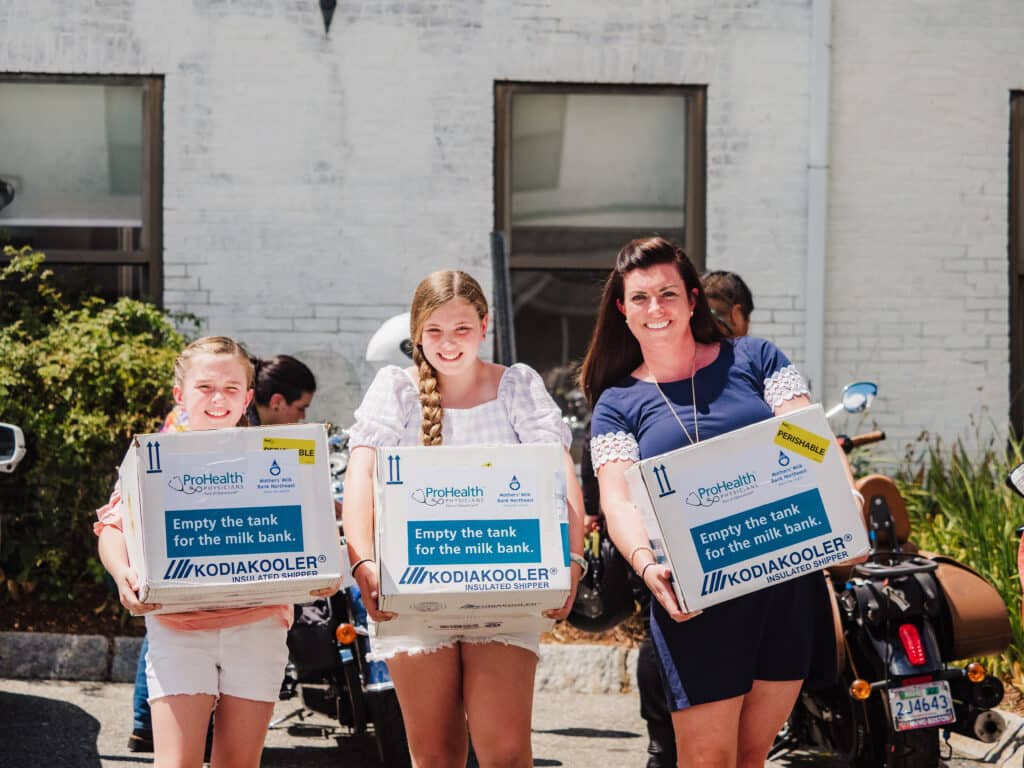 In addition to supporting access to safe breast milk for all babies, this year's ride marks a special milestone in the partnership between ProHealth and Mother's Milk Bank Northeast: the opening of Connecticut's first-ever outpatient milk dispensary. The dispensary serves a critical role supporting the health and well-being of premature, fragile, and vulnerable babies.
At Mothers' Milk Bank Northeast, we rely on community-based depots and dispensaries to provide local options for our generous milk donors and our milk recipient families who are spread widely throughout the Northeast region. Since opening its doors in February of 2020, the ProHealth depot in Glastonbury has received over 29,247 ounces of donated breast milk. In turn, since the dispensary opened in April of this year, 284 ounces have been dispensed—approximately 852 meals for small babies.
Cheering On the Riders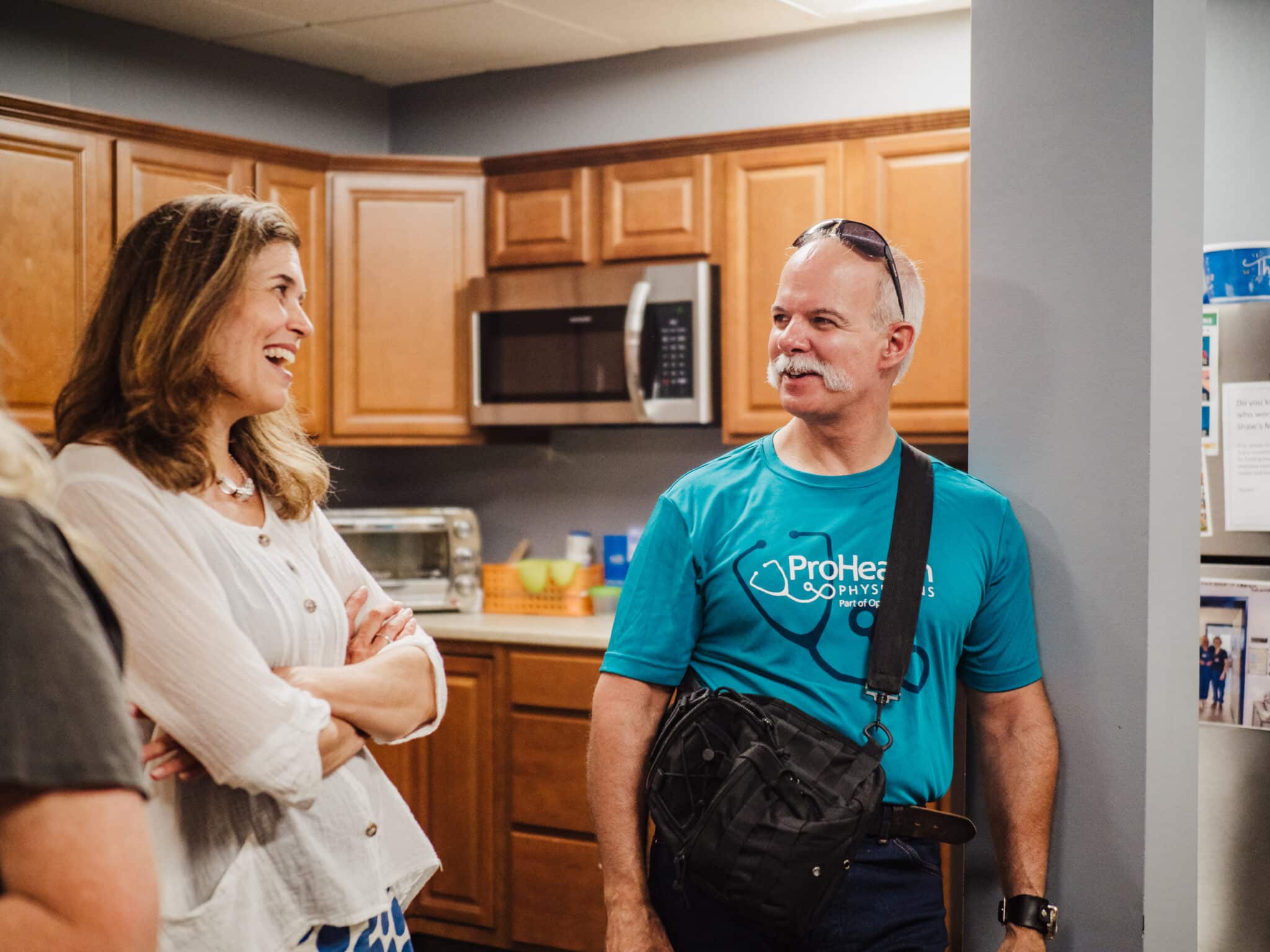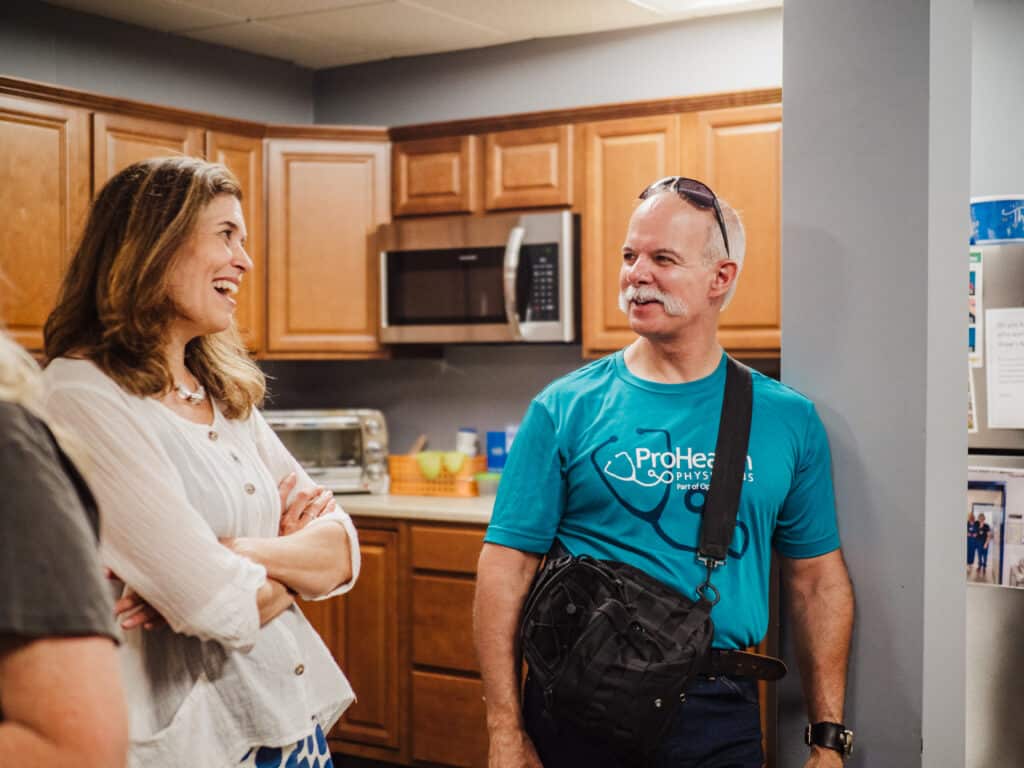 Staff at Mothers' Milk Bank Northeast were excited to cheer in the motorcycle riders laden with insulated boxes of frozen donor milk and get it into our freezers. As the scientific community better understands the myriad of benefits of breastmilk, hospitals and outpatients are seeking more access to safe, pasteurized donor human milk. Mothers' Milk Bank Northeast is working hard to keep up with the dramatic rise in demand. As such, this large donation was especially welcome.
Once the milk was safely stowed in the freezers, we all toasted with cold iced tea and fruit salad, grateful for so many things – dedicated partners, generous donors, new babies, and a beautiful day shared.