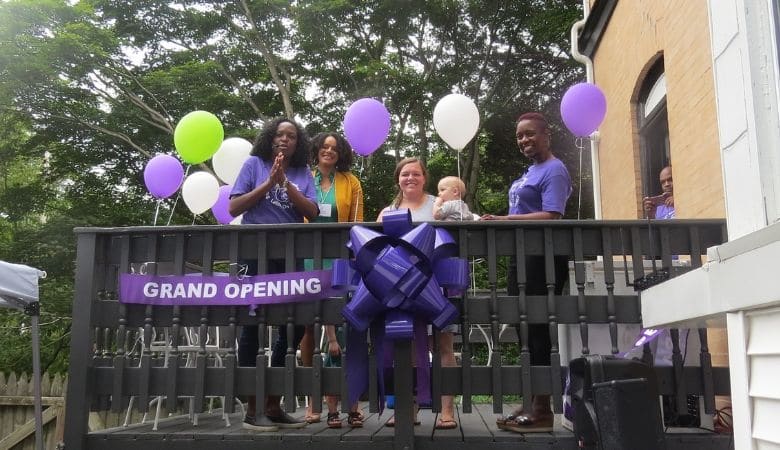 The World Breastfeeding Week theme this year was "Empower Parents, Enable Breastfeeding," so it's fitting that our new Pennsylvania milk depot that opened August 2 does exactly that. We are thrilled to partner with Pettaway Pursuit Foundation to add this donor milk drop-off location to the services that this worthy community organization offers to families in the Delaware County area.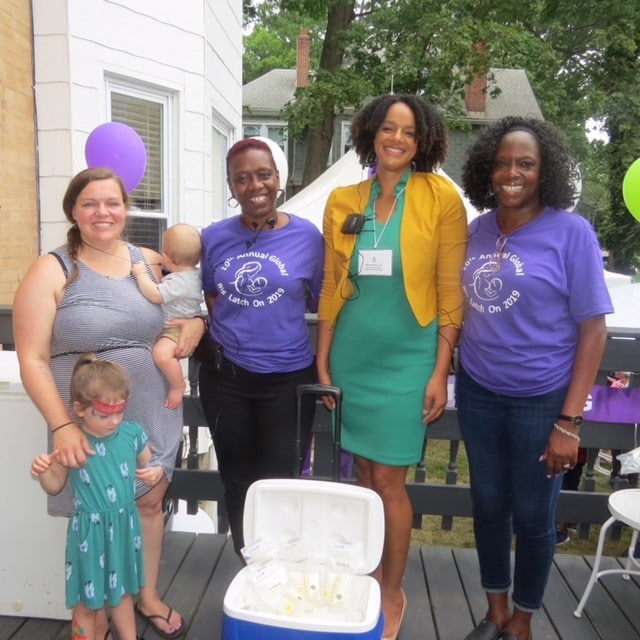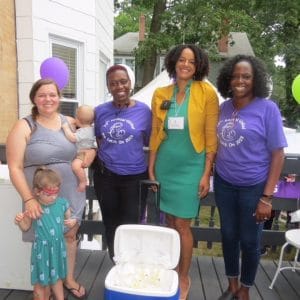 Donor Intake Coordinator Melisa Nunes helped cut the ribbon to open the new depot, and milk donor Shavonne Hollinger gave the first donation of milk. The opening took place as part of a festive Global Big Latch On event, co-hosted by the Foundation for Delaware County. Each year, hundreds of sites host Global Big Latch On events, where families gather to breastfeed together and offer peer support.
Milk Bank and Foundation Committed to Perinatal Health and Equity
Good fortune and good will brought the milk bank and the foundation together. In May, the organizations hosted neighboring informational tables at the Partners in Perinatal Health conference in Massachusetts, where staff members got to know one another. The foundation was keen to start a milk depot, and at the same time was expanding its services to include Massachusetts, Rhode Island, and Pennsylvania—all states that Mothers' Milk Bank Northeast serves. With our common commitment to perinatal health and equity, it was clear this would be a perfect match.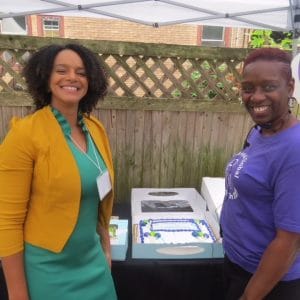 The Pettaway Pursuit Foundation's mission is to improve pregnancy, birth, postpartum, and NICU experiences, along with achieving healthier newborn outcomes and empowering new mothers with resources and education on proper infant care. The depot is the latest addition to its PPF Lactation Station, which currently offers a free monthly breastfeeding support group and in-house Certified Lactation Counselors.
As a mother who experienced premature birth three times in her life, Theresa Pettaway founded Pettaway Pursuit Foundation in 1999 in order to provide maternal health education and support to all women. The foundation's core programs include the Doula By My Side Program and the PAL for Parents Program, which together provide doulas, breastfeeding support, newborn care education, childbirth education, life skills classes, and more.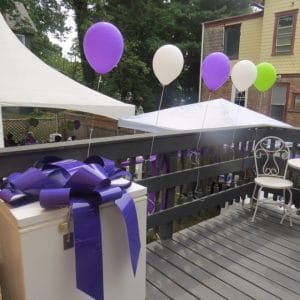 Second Pennsylvania Milk Depot for Our Milk Bank
Mothers' Milk Bank Northeast now has 28 depots in nine states. This is our second depot in Pennsylvania; the other is in Bensalem, at the offices of Acelleron, which also manages depots for us in Connecticut and Massachusetts.
Mothers who wish to donate milk can review guidelines on the milk bank website, then contact a Donor Intake Coordinator for screening at 617-527-6263 x3. Screened donors can then drop off milk at the new depot by calling 610-553-5479 to schedule an appointment. The depot is located at 11 Owen Avenue, Lansdowne, PA, and accepts drop-offs Monday through Friday from 9 am to 5 pm.