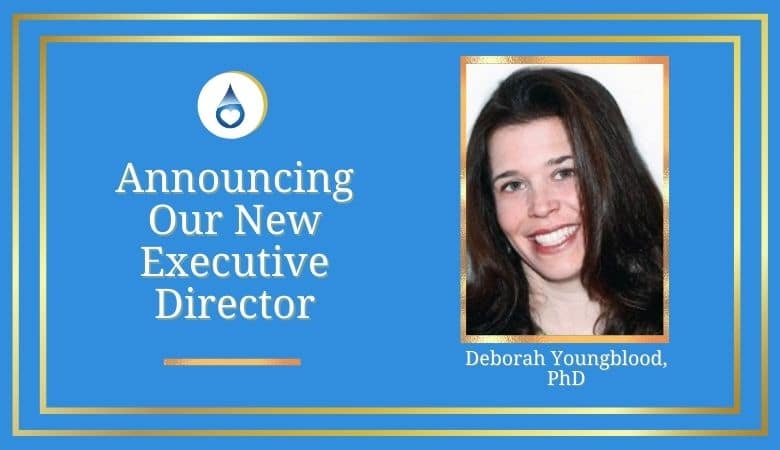 Mothers' Milk Bank Northeast announces the appointment of Deborah Youngblood, PhD, as its new Executive Director, effective January 1, 2022.
A seasoned nonprofit and government leader with a career centered on the mission of helping vulnerable families, Deborah most recently held the position of Commissioner of Health and Human Services for the City of Newton, Massachusetts. Over the course of six years in this position, she oversaw 50 employees (including nurses and food safety inspectors) and a $5 million budget. Among many other responsibilities, she coordinated the city's COVID-19 response. She built extensive partnerships with community leaders throughout Newton and the Commonwealth of Massachusetts, including a close partnership with Newton-Wellesley Hospital as a member of its Community Benefits Advisory Board. She supported multiple boards and commissions in her role, including a Health Advisory Board and a Biosafety Committee (overseeing laboratory safety), as well as medical consultants.
Deborah holds a doctorate in cultural anthropology that focused on families in the US. Since graduate school, she has devoted her career to the welfare and well-being of families and children. She has published a book and many articles on the complex lives of families. In her prior role as Vice President of Research and Innovation at Crittenton Women's Union (now renamed EMPath), she served on the leadership team, developing a new identity for the organization and helping drive it to become a national model for improving the lives of children and families.
Seasoned leader as well as milk donor
Having been a milk donor when her children were babies, Deborah is deeply committed both personally and professionally to the mission of Mothers' Milk Bank Northeast.
"Since my first conversation with the milk bank, I felt an immediate and strong affinity to this important organization. I look forward to learning everything about the impressive work that precedes my tenure and working together with the board, staff, donors, and volunteers to strengthen and grow the milk bank toward a bright and impactful future," remarked Deborah.
Founder and Director Emerita Naomi Bar-Yam, PhD, will remain affiliated with the milk bank and serve in an advisory capacity, as she has during the 11-month term of Interim Executive Director Sarah Bingman Schott.
Comprehensive search for new Executive Director
Deborah was selected after a lengthy and comprehensive search process conducted by search firm Development Guild DDI, which considered and vetted more than 200 possible candidates. Candidates chosen for further consideration were interviewed by a seven-member search committee co-chaired by board member Mark Rosen and former board member Arlene Bernstein, and also interviewed by milk bank staff.
"The Mothers' Milk Bank Northeast Board of Directors is thrilled to welcome Deborah Youngblood to the organization. We know that her background in human services, coupled with her proven commitment to improving health outcomes through her role as Commissioner of Health and Human Services, will be an excellent match with our mission of serving infants and families," commented Board President Jennifer Riley, RN, IBCLC.
Mothers' Milk Bank Northeast is a nonprofit community milk bank accredited by the Human Milk Banking Association of North America (HMBANA). Since 2011 the milk bank has screened over 9,000 volunteer milk donors. In 2020 alone Mothers' Milk Bank Northeast dispensed 522,137 ounces of milk to over 100 hospitals, six dispensaries, and hundreds of outpatients throughout the Northeastern United States. The milk bank also operates 28 milk depots (drop-off sites) in 9 states.