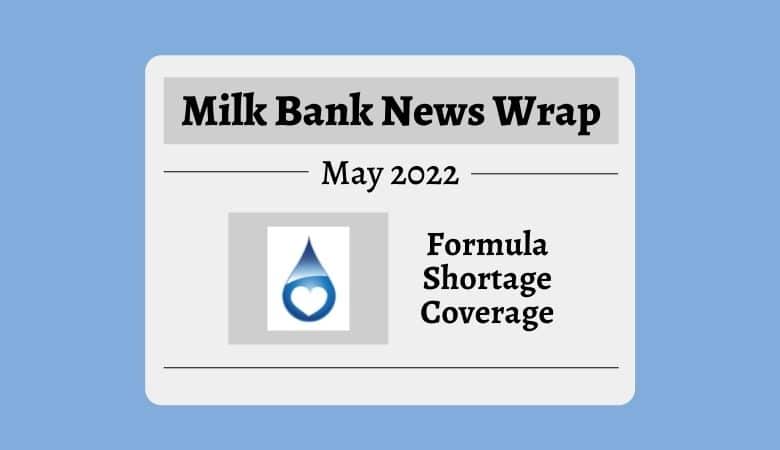 As a nonprofit with a mission to support families and babies, we are dismayed by the challenges parents are facing during this national infant formula shortage. While donor milk is primarily reserved for medically fragile babies, we are working with all the families calling us. We direct parents to safe and accurate information, including the resources they need. We also provide short-term access to donor milk when medically appropriate. Our Executive Director Deborah Youngblood spoke to news agencies across the country about milk banking and the formula crisis:
Resolving the infant formula crisis will require the concerted efforts of government officials at the federal and state levels, working in partnership with corporations. This must be done now. However, this is also a critical moment to consider the overall landscape of infant nutrition. We must think about how we will increase availability of donor milk and provide more support for breastfeeding, so that parents have expanded options and can choose the one that is right for their family, including the option for safe, affordable infant formula.
We are happy to work with the press to publicize our efforts in addressing the urgent need for donor milk. If your organization is interested, please read through our Media Kit.