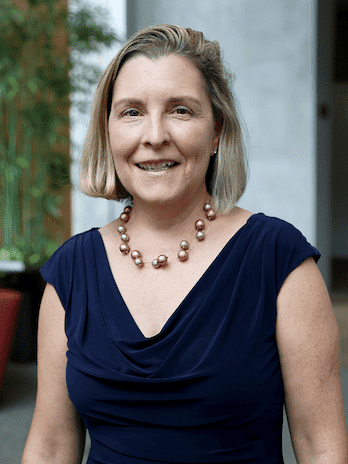 A full and flourishing team . . .
It's often easier to focus on everything we have yet to do as opposed to everything we've already done and that's especially true in our case. As a non-profit committed to serving the most medically fragile babies, we always strive to do more (and always will) but it's important to acknowledge our victories along the way.
2022 brought many wins, some big, some small but all very much appreciated including *insert drum roll here* an almost full (we have an exciting new member joining next week but more on her later) and flourishing team here at Milky Headquarters.
Introducing Kate and Kerrie, our newest team members . . .
You've met most of us by now but with the rush of the holidays, we almost forgot to introduce our newest team members, Kate Atkinson Kaplan and Kerrie Mitchell Burke – or, as they'd like you to believe, we saved the best for last . . . Eheh.
Milk bank newbies they may be, but Kate and Kerrie bring extensive experience and diverse skillsets to our Marketing & Development department.
Kate Atkinson Kaplan, Director of Development
With more than 20 years of fundraising, constituent relations and nonprofit management experience, Kate's career has spanned everything from the nonprofit to higher-education sectors. Her most recent position was Director of Development and Alumni Relations at Brandeis University's Heller School, where she strengthened relationships with key donors, meaningfully increased engagement with alumni, and grew the fundraising program.
Outside of work, Kate enjoys long walks by the ocean and studying taiko drumming.
Kerrie Mitchell Burke, Communications & Social Media Manager
Bringing over 10 years of publishing, journalism and social media management experience, Kerrie's career began in Ireland. There she took on the position of editorial assistant before quickly rising to assistant editor of IMAGE Publishing's contract publications sector. In her most recent role as a freelance content creator and consultant, she has completed projects for Nordstrom, J. Crew, 23andMe, Virgin Airlines and more.
Outside of work, Kerrie enjoys long walks to the fridge and studying cute photos of her dog.
Now that you know a little more about these two, how about a Q&A? Don't worry, we'll keep it short, we'll keep it sweet . . .
What drew you to the milk bank?
Kate: I was fascinated by the simplicity and necessity of the mission. I love to build things and I'm excited to take this organization to the next level as I know it'll make a huge difference – especially for those depending on us. I also like working with smaller organizations and companies as it provides variety in my day-to-day routine.
Kerrie: Honestly, I'd echo everything Kate said. Of course, on a very personal level, I was thrilled to have the opportunity to use social media for good. Having worked within the industry for so long I'm very well aware of the power these platforms can have and it's not always positive – especially when your primary focus is luxury style and interiors. Working with the milk bank allows me to amplify the good and I really appreciate that.
What's the one thing you'd like to tell every mom?
Kate: Just one thing? Oh . . . have fun. Try not to let it pass too quickly and don't worry so much – really.
Kerrie: A tired dog is a happy mom . . . I assume the same is true for babies?
And how about the best advice you've ever received?
Kate: Be yourself, everybody else is taken – Oscar Wilde.
Kerrie: It's not advice per se but I do love "what's for you won't pass you by" – the mantra of every good Irish mammy!
Continuing on the work streak, what's your favorite way to unwind after a long day?
Kate: Taking my dog for a walk
Kerrie: What is unwind? On a more serious note, HIIT classes do wonders – and I need to get back into a good routine with those.
We're always on the lookout for a great new show. Tell us about the last one you watched:
Kate: I've just started rewatching Frasier – *insert nods of approval here.* Otherwise, Abbott Elementary which is about a public school in Philadelphia and hilarious.
Kerrie: It was either Homicide for the Holidays or The Christmas Cookie Championship . . . well, this is embarrassing! I did (after resisting for much too long) watch and love The Dropout just before the holidays.
How about the last book you read?
Kate: I've been a member of the same non-fiction book club for more than 15 years now (scary, right?) and we've just started American Poet, Frank O' Hara's biography.
Kerrie: Liane Moriarty's Apples Never Fall. I've been a fan of hers for years (Australian authors feel very Irish to me – I think it's that dry sense of humor) and I'm so happy I enjoyed this one because her last, Nine Perfect Strangers, was not a personal favorite.
So, takeout or Homemade?
Kate: Homemade – my husband's the cook.
Kerrie: Homemade – unless you're expecting me to make it.
And finally, your guilty pleasure . . .
Kate: Hiding clutter in random drawers – which drives my husband crazy, he likes his mess right where he can see it.
Kerrie: Overthinking. Eating mindlessly in front of the TV, re-arranging all the furniture in our house at random intervals. I guess I have a lot of them. . .
P.S Looking to help babies in need? You can talk directly to Kate about everything from personal to corporate gifts – not to mention her dog, Baxter!
Kate Atkinson Kaplan: Kate@milkbankne.org