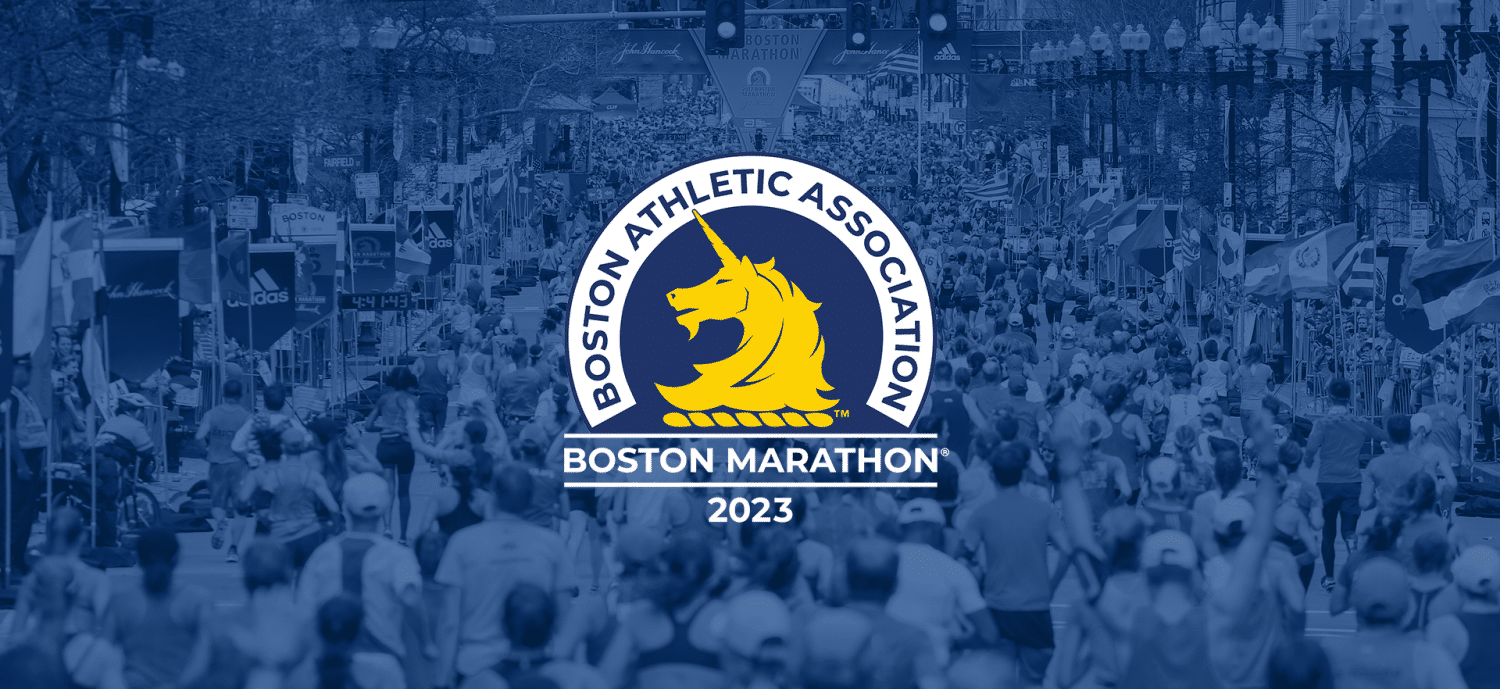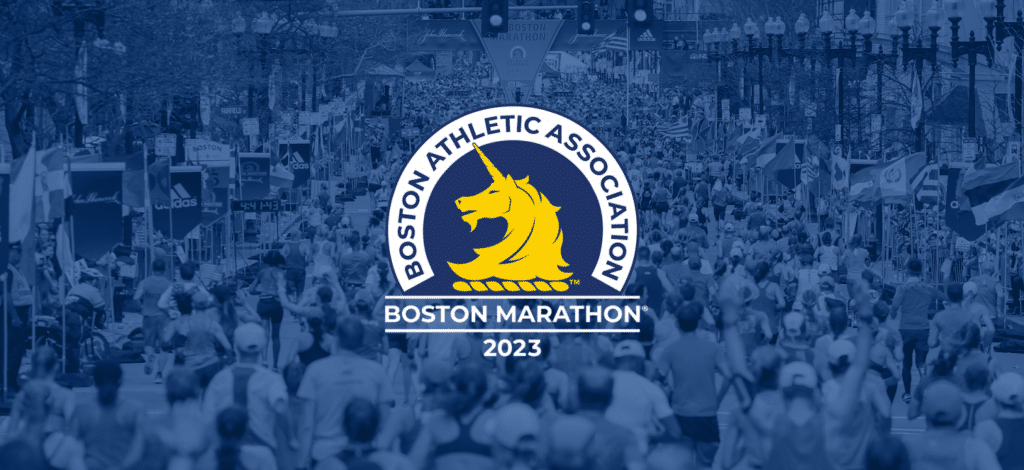 Team Preemie is back . . . 
Team Preemie is back and we couldn't be more excited. Recognize the name? We're not too surprised. After all, it was just last year that we had the honor of teaming up with Maureen Cummings who tackled and conquered the Boston Marathon on our behalf – a first for us and a sixth for her.
"I'm honored to be running for Mothers' Milk Bank Northeast. I have run for other charities and I'm blown away by your hard work and dedication to babies in need . . . " – Maureen Cummings
A former NICU nurse Maureen was not only inspired by our work but the precious babies who rely on us. Babies like Demitri who (along with mom Nicki) fought to overcome a difficult delivery at just 34 weeks, followed by an almost month long stay in the hospital. Now thriving, we're beyond happy to welcome our original patient partners back for the 127th Boston Marathon. Having this incredible trio (plus, the cutest little member of Team Preemie) back to represent the milk bank and little warriors everywhere? It's an honor . . .
Two Things . . .
Last year Maureen had only just learned about milk banking. Almost immediately, she was struck by two things:
1. The importance of nonprofit milk banks to ensure that medically fragile babies receive the nutrition they need. Breastmilk reduces the risk of certain medical complications that especially critically ill and preterm infants are at higher risk for. As such, pasteurized human donor milk is rapidly becoming the standard supplement when a mother's own milk is unavailable for babies in the NICU. Maureen realized she had a crucial role to play in raising awareness about milk banks and the medical uses of donor milk to encourage more milk donation.
and
2. That a small Newton based nonprofit was literally serving thousands of babies and could do even more with additional philanthropic support. Maureen realized that by encouraging financial contributions she was extending her own already strong commitment as a nurse to serving babies and children, helping to make sure that Mothers' Milk Bank Northeast was poised to expand operations to meet the growing needs of babies and families.
Maureen was inspired to represent Mothers' Milk Bank Northeast in the Boston Marathon to both raise awareness and increase funding for us. Her efforts, coupled with your generous support, raised an incredible $6000 for babies in need while spreading greater public awareness of our mission.
More is more . . .
Thrilled to be teaming up for the second year in a row, Team Preemie is not only back but, dare we say it, stronger than ever. This year's goal? Well, let's just say we're hoping to top 2022's results. After all, when it comes to helping babies in need, more is more.
So, while Maureen's busy training in this challenging New England weather, we're supporting her efforts by spreading the word far and wide. Ready to learn more about this nurse-extraordinaire? Join the conversation and consider making a donation for a great cause. Simply read and click on through . . .
* * *
To Show Your Support For Medically Fragile Babies:
Add a song to Maureen's playlist ~ DONATE $26 ~ Provide 15 Meals for Fragile Infants
Dedicate a mile to a loved one ~ DONATE $260+ ~ Provide 15 Meals for Fragile Infants
Share this email with friends & family ~ SECONDS OF YOUR TIME ~ Word of Mouth Matters
Remember to drop the name of your chosen song (or loved one) in the notes section while making your donation. And if you can't choose just one tune or person to honor? Just donate again! *wink*
* * *
This April 17, Maureen will run the Boston Marathon on our behalf. Last year, her efforts coupled with your generous support raised $6000 for babies in need and this spring we are hoping to top that by raising $7000 or more. As always, every dollar makes a difference and is greatly appreciated.