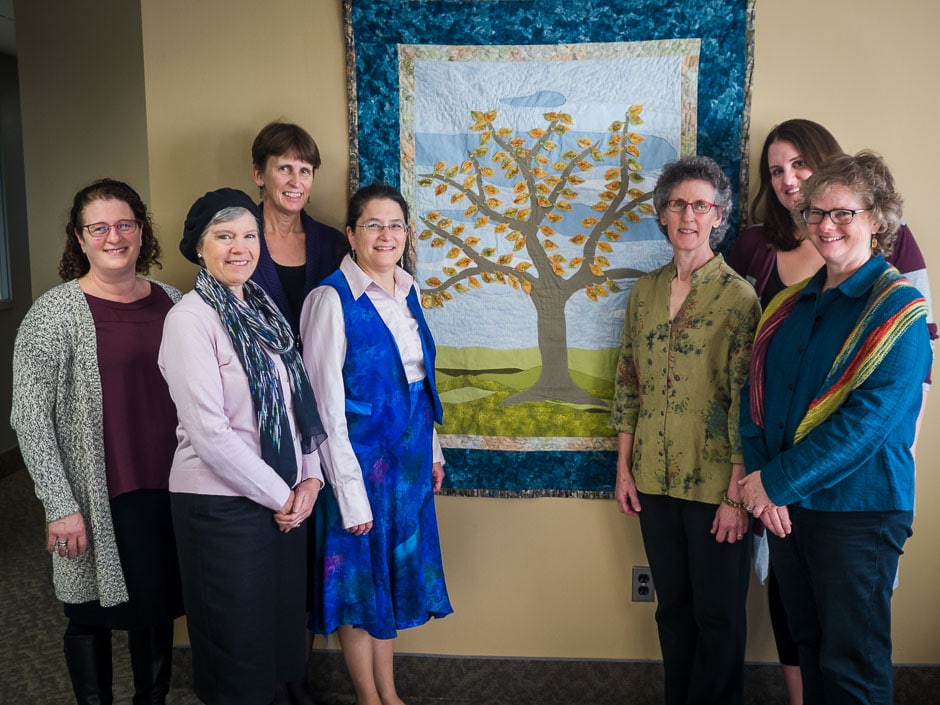 On October 16 Mothers' Milk Bank Northeast dedicated a new memorial quilt, handcrafted by Donor Intake Coordinator Raechel Hackney. Each leaf bears the name of a baby whose mother donated milk after loss. Over 70 people attended the event, with families traveling from Maine, New Hampshire, Connecticut, and New York.  Over 2,000 people viewed the event via Facebook Live.
Following a welcome and reflections by Executive Director Naomi Bar-Yam, Raechel shared her journey and process in creating the quilt, a labor of love over more than a year.  Staff and board members read aloud the names of all the babies remembered on the quilt. Board member Karen Sussman-Karten read a moving poem, and parents shared their heartbreaking stories. Visit our blog to read two of the stories, one from a mother who attended and another from a mother at a distance, as well as the story of our first bereaved donor, Amy Anderson, whose family drove over 400 miles to attend.
The quilt now hangs in the milk bank's reception area, where everyone who enters can pause to reflect upon and honor these babies gone too soon.
Thanks to Mira Whiting Photography for these beautiful photos of a moving day.