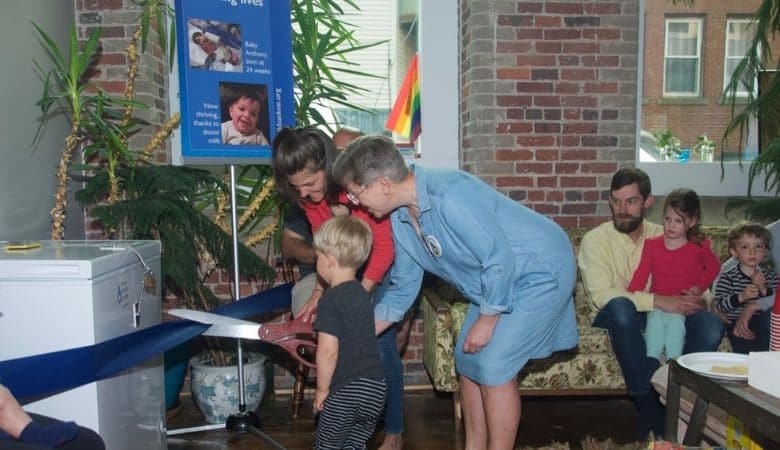 The last week of May was full of celebration, as we welcomed three new Maine milk depots! The new sites in Rockport, Belfast, and Biddeford bring our total depots in Maine to six, as the excitement about donor milk builds in the state.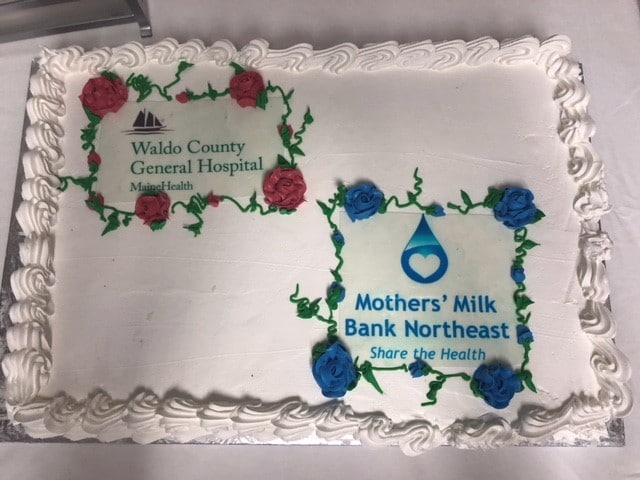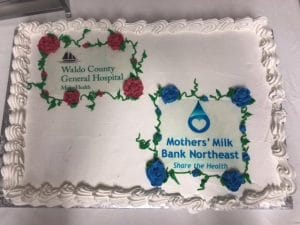 Two of the three depots are based in MaineHealth hospitals in the Midcoast region—Pen Bay Medical Center in Rockport and Waldo County General Hospital in Belfast, both units under the leadership of Kathleen Hastings, BS, RN, IBCLC, Regional Director of Women's Health.
Physician assistant donates milk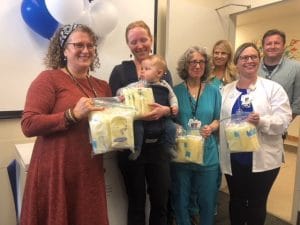 Milk donor Teagan Roy helped inaugurate the depot at Waldo County by dropping off the depot's first milk donation. As a physician assistant, Teagan is committed to the health of families. She commented, "Donating my extra breast milk has been such an empowering way to give back to my community and help babies in need." Donor Jill Baer generously donated milk at the Pen Bay opening.
Press coverage of Midcoast hospital milk depot openings
The Pen Bay and Waldo events garnered enthusiastic press coverage, including commentary from News Center Maine on how a milk bank is similar to a blood bank, "providing what one person has and another person needs."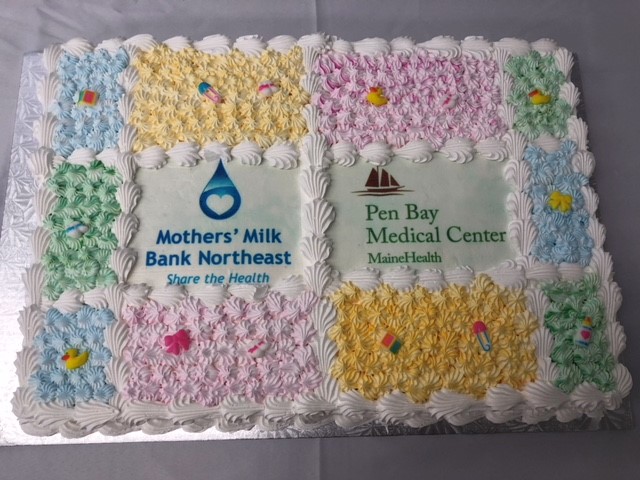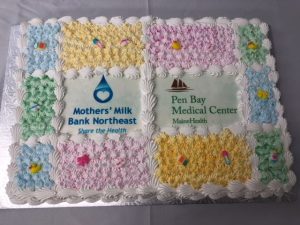 News Center Maine: Local breast milk depots open in Midcoast Maine
WABI 5: Knox and Waldo County hospitals open up milk depots for nursing mothers
Village Soup: Depot opens to collect excess mothers' milk
Community-based milk depot in Biddeford
The third Maine milk depot to open in May is known as the Southern Maine Milk Depot, located at Metta Studios in Biddeford. Lactation consultant Donna Ellis, RN, MSN, IBCLC, ANLC, is the driving force behind this new community-based depot. Passionate about getting milk to babies who need it, Donna partnered with doula and yoga instructor Lindsay McDonough, who offered space at Metta Studios for the new depot. Donna also secured a donated freezer from Central Furniture and Appliance in Sanford.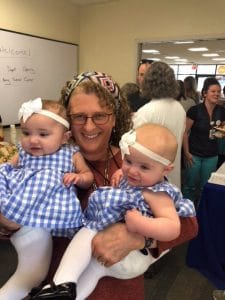 Press coverage of Biddeford depot opening
The Journal Tribune interviewed milk donor Lisa Shepherd, who made the first donation to the depot at the May 31 opening event.
Journal Tribune: New milk depot designed to help sick babies
WMTW 8: Breast milk collection site opens at Biddeford yoga studio
With the opening of these three new Maine milk depots, Mothers' Milk Bank Northeast now has six depots in Maine, and 26 overall. The other Maine depots are at Maine Medical Center in Portland; LincolnHealth, Miles Campus in Damariscotta; and Central Maine Medical Center in Lewiston. Check out the full listing of depots on our website.