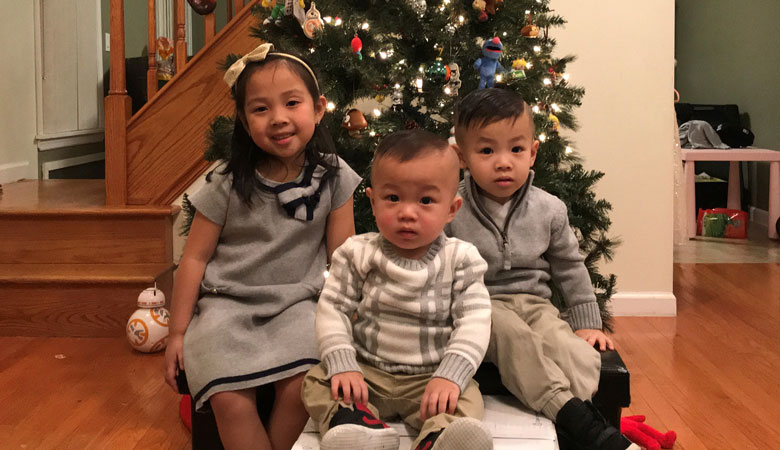 One of the most rewarding parts of working at Mothers' Milk Bank Northeast is seeing babies growing, whether they are preemies receiving milk or donor babies giving milk. Jenny Ng is a Brooklyn mom who donated milk with her second and third babies. She sent us a photo nearly every time she shipped a box, and we enjoyed watching Harley, Lennox, and Maxwell celebrate holidays, birthdays, and every day.
Workplace support for pumping breast milk
Jenny says she has been "blessed with support from my entire family and lucky enough to have had jobs that also support our breast milk making journey. In each job that I have had, there was a dedicated room for me to express milk at any time."
Milk donation quick and easy
When she was pumping for her first child, Harley, "the extra milk being stored was overfilling the freezer, and since I was a first-time mom, I had no idea what to do with the extra milk, but to throw it away." When Lennox was born, she learned about Mothers' Milk Bank Northeast via a Google search. "Milk donation is such an easy process," Jenny says. She wants other mothers to know that the screening process is "quick, fast, and friendly."
Jenny sent us several photos of her children while she was pumping for Lennox:
Then along came Maxwell, and Jenny found she was able to make even more milk, and donate more—which meant more photos for our staff and our social media followers to enjoy! Here is a photo of Maxwell with his first box, plus the first photo we saw of all three children:
Soon Jenny set herself a goal of one box of milk per month, and each time she would send a photo. We are grateful for every ounce of milk from every donor. "Making breast milk is one of the most rewarding feelings. To make be able to make extra is a blessing," says Jenny.
When Maxwell was about to celebrate his birthday, Jenny wrote, "This will be our 13th box! Maxwell will be 1 at the end of this month. Hopefully we will be able to continue to donate and not be our last box. Nevertheless, this journey has been a blessing in itself."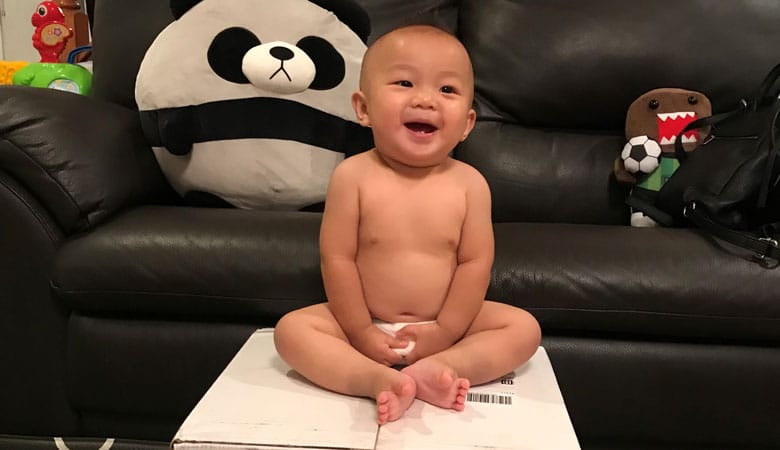 Two of our favorite photos were yet to come:
In December Jenny sent this message: "Happy holidays and a bittersweet moment from us. This will be our very last box of donation. Thank you for helping me make this expressing and donation journey such a great one—specifically being the organization that you are. With much love from our family to all of Mothers' Milk Bank Northeast and their supporters." She included the photo of all three children that you can see at the top of this post.
Thank you to Jenny and her family for sharing their milk donation journey in photos. As her children grow, they will look back in wonder at how their mom helped so many babies grow.