"The Donor Intake Coordinators on staff were excellent at answering questions throughout the process … They do their due diligence to make sure donor milk is safe to share with babies in need!" – Sarah Rizzo, donor
"The Donor Intake team was so kind and great to work with and the screening and application process was very easy." – Danielle, donor
In recognition of all the mothers our Donor Intake staff has screened—over 9,000 to date—we decided to spotlight each member of the team. They all call upon unique talents and perspectives when conducting phone screenings and assisting donors. Plus, each one deserves her own introduction, so it was only right to ask them four questions about their life inside and outside the milk bank:
What is your favorite aspect of Donor Intake?
Can you share a memorable moment from your experiences in Donor Intake?
Tell us one fun or interesting fact about yourself.
What is something from your background that has helped you in your Donor Intake work?
Morgan Kennedy Henderson, IBCLC, Director of Donor Intake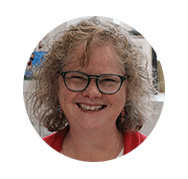 Favorite aspect of Donor Intake: The excellent Donor Intake team, and how we work together to give donors the best experience possible throughout the screening
Memorable moment: I love seeing the interactions our donors have when their milk is picked up by Moving Violations (the women's motorcycle club that volunteers for us). The riders provide a wonderful personal touch, and are so generous with their time. They're as dedicated to our mission as our staff and donors.
Fun fact: I love to dance, and am currently part of an English longsword team and a women's Morris dance team. I contra dance whenever I have the chance.
Background: I am grateful every day for the listening/counseling skills I learned as a volunteer breastfeeding counselor. My stage management background helps me stay calm under pressure.
Raechel Hackney, RN, IBCLC, Donor Intake Coordinator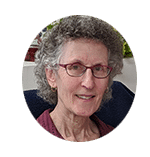 Favorite aspect of Donor Intake: As a donor screener, I enjoy the interaction with the donors. Each donor is unique and the reasons they donate may vary, but for all of them, milk donation is a meaningful experience.
Memorable moment: Working with the bereaved donors is a deeply emotional experience for all of us at the milk bank. In 2016, we invited bereaved families to an event at the milk bank to recognize their donations. We were deeply moved by the stories they shared.
Fun fact: I love running and have run one marathon, four half marathons and continue to compete in many shorter races.
Background: As a registered nurse, I use that training and experience at work every day. As a donor screener, we are required to evaluate medical information, review blood test results and need to understand the complexity of medication reporting by donors.

Melisa Nunes, CLC, Donor Intake Coordinator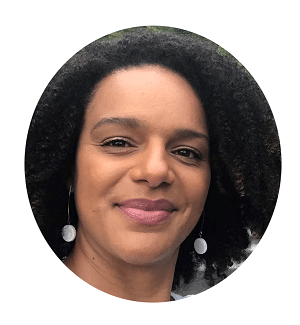 Favorite aspect of Donor Intake: Talking and getting to know new donors every day. As a mom, it is a great feeling to realize how most of us have so much in common, and unexpectedly learn from each other.
Memorable moment: It is impossible to pick one memorable moment, each donor that I speak with is different and special in their own way. 
Fun fact: I am fluent in four languages.
Background: I was a lactation counselor before I became a Donor Intake Coordinator.
Wendy Sullivan, Donor Intake Coordinator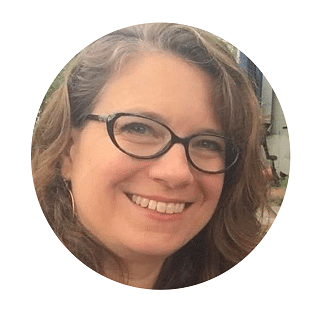 Favorite aspect of Donor Intake: I really enjoy talking with donors doing the initial screening phone interview. It's especially fun to hear babies and older children in the background. It reminds me of those busy days when my own children were little.
Memorable moment: It's always fun to have previous donors call back to donate again as their families grow.
Fun fact: I have been skydiving six times, including once with a nephew and twice with my oldest son. I'm planning to go again this summer with my middle son.
Background: My first two children were both born prematurely (at 34 and 28 weeks), I pumped breast milk for each of them while they were in the NICU.
Carrie Ganz, Donor Intake Assistant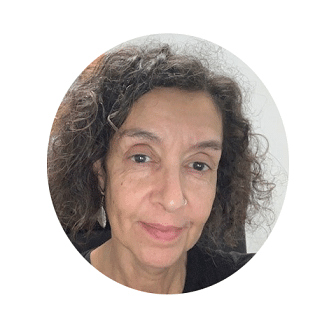 Favorite aspect of Donor Intake: Working with the mothers. It is lovely when you can help a mother who has more milk than her baby can use. She doesn't want to just toss it out, because breast milk is so precious. We can reassure her that her milk is helping other babies and mothers. That is incredibly positive and heartwarming!
Memorable moment: I am still pretty new here, but I will never forget the day that the Bikers for Babies picked up milk from a bereaved family and told us the story of taking an extra circle around the neighborhood to honor the child's life and loss. It makes me tear up every time I think of it. There is sadness in the loss, but also such humanity and comfort in knowing that these perfect strangers celebrated the life of your baby as they delivered your precious gift of milk to our milk bank.
Fun fact: I'm also a yoga teacher, and teach classes on zoom and at the milk bank.
Background: I was a La Leche League Leader for 10 years, I'm a former IBCLC, and I am a birth doula. My master's degree is in social work, and I ran a breast pump rental station out of my house. Even as a yoga teacher, I worked with pregnant and postpartum mothers. This work is my comfort zone!

We are tremendously grateful for each member of our Donor Intake Team's unique contributions. Their hard work is essential to our mission to bring donor human milk to babies in need. We celebrate all five of them every day!