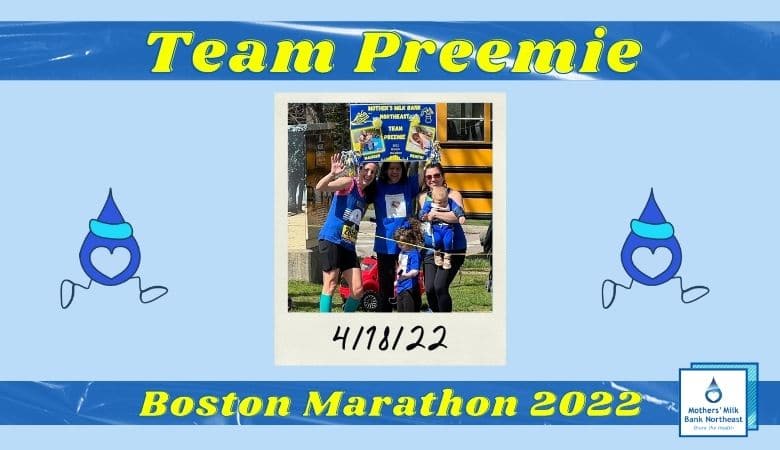 In honor of this year's Boston Marathon, Mothers' Milk Bank Northeast teamed up with Maureen, a nurse and experienced runner, and Nicki, a milk recipient and donor, to form Team Preemie. Together, we raised over $6,000 for babies in need. Every step of their work helped us complete the fundraising marathon, while our support for Maureen helped her complete the 26.2-mile run.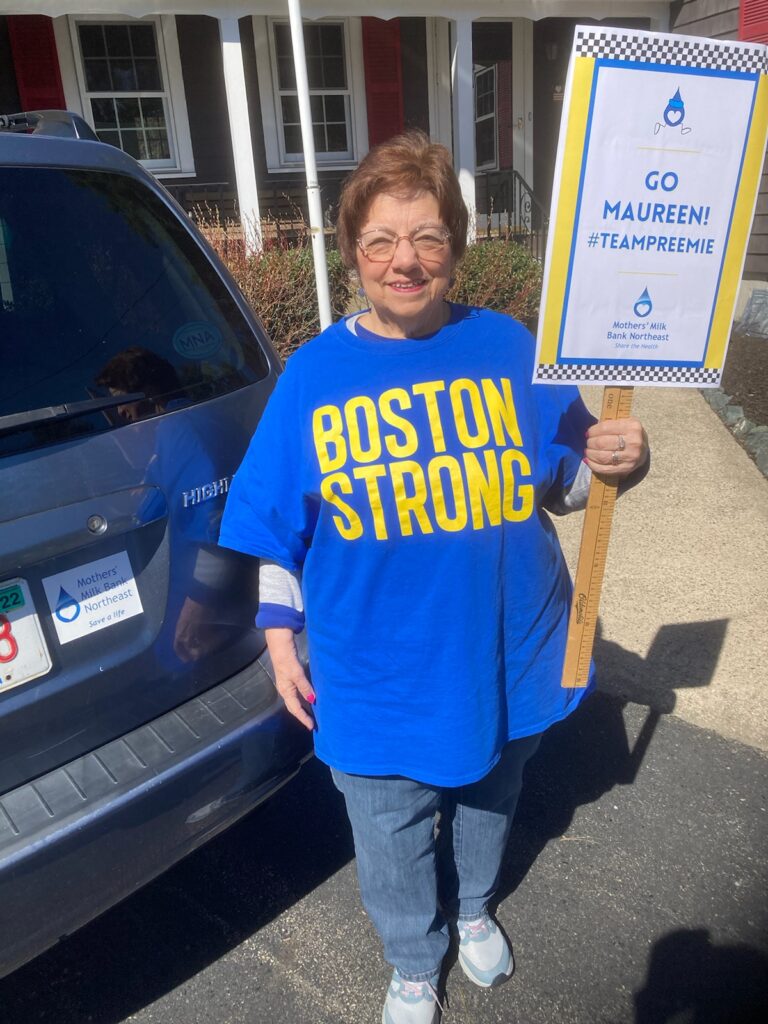 "It made my heart melt," Maureen recalled. "I felt blessed and honored to be the runner for this organization. It is what carried me to the finish line. I have tears just thinking about all of this and that day."
A cheery day
From start to finish, the 126th Boston Marathon was an ideal day for Team Preemie's runner. The warm spring weather boded well for Maureen, who completed the marathon in four hours and 48 minutes. During the race, she wore a custom blue singlet, which proudly displayed our logo on the front and back. As Maureen approached mile 18 in Newton, milk bank staff and volunteers cheered her on with signs and posters. Most poignantly, she connected with her milk bank "parent partner" Nicki and her family. Maureen's fellow advocate brought her son Demitri, who received milk following his premature birth. Nicki later donated milk to other babies in need. Their amazing story and outstanding support provided another ounce of strength and motivation for our runner to keep going.
I couldn't be more honored to run for your organization. I have run for four other charities over the years and Mothers' Milk Bank Northeast is by far the best. You are all amazing."

– Maureen
Raising awareness
Maureen and Nicki were a dynamic duo, helping us raise awareness and funds — particularly through outstanding social media work. As Maureen's biggest fan, Nicki's boundless energy and creativity increased our visibility. Our runner was also stellar on social media, posting updates about her race preparation and Team Preemie's progress. Together, our advocates helped us surpass our $5,000 goal, making Team Preemie a massive success. They also raised awareness about Mothers' Milk Bank Northeast's mission to provide babies with lifesaving donor milk.
What you all do is absolutely incredible, and I am so happy to be able to help spread the word and raise awareness in any way that I can. You are all not only so kind, but also provide such a critical service to families in need of milk to help their little ones thrive during such a crucial point in their lives."

– Nicki
During my fundraising I realized how many people were not aware of donor milk, and also realized how many people were aware and had been affected in one way or another by donor milk. It truly was amazing!"

– Maureen
We are grateful for everyone who helped Team Preemie. We appreciate those who contributed to our fundraiser — especially our advocates, Maureen and Nicki! Every dollar makes a difference for a baby in critical condition.
For more coverage: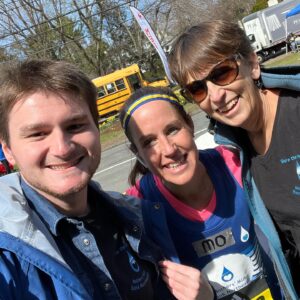 If you would like to donate to our cause, you can do so here.