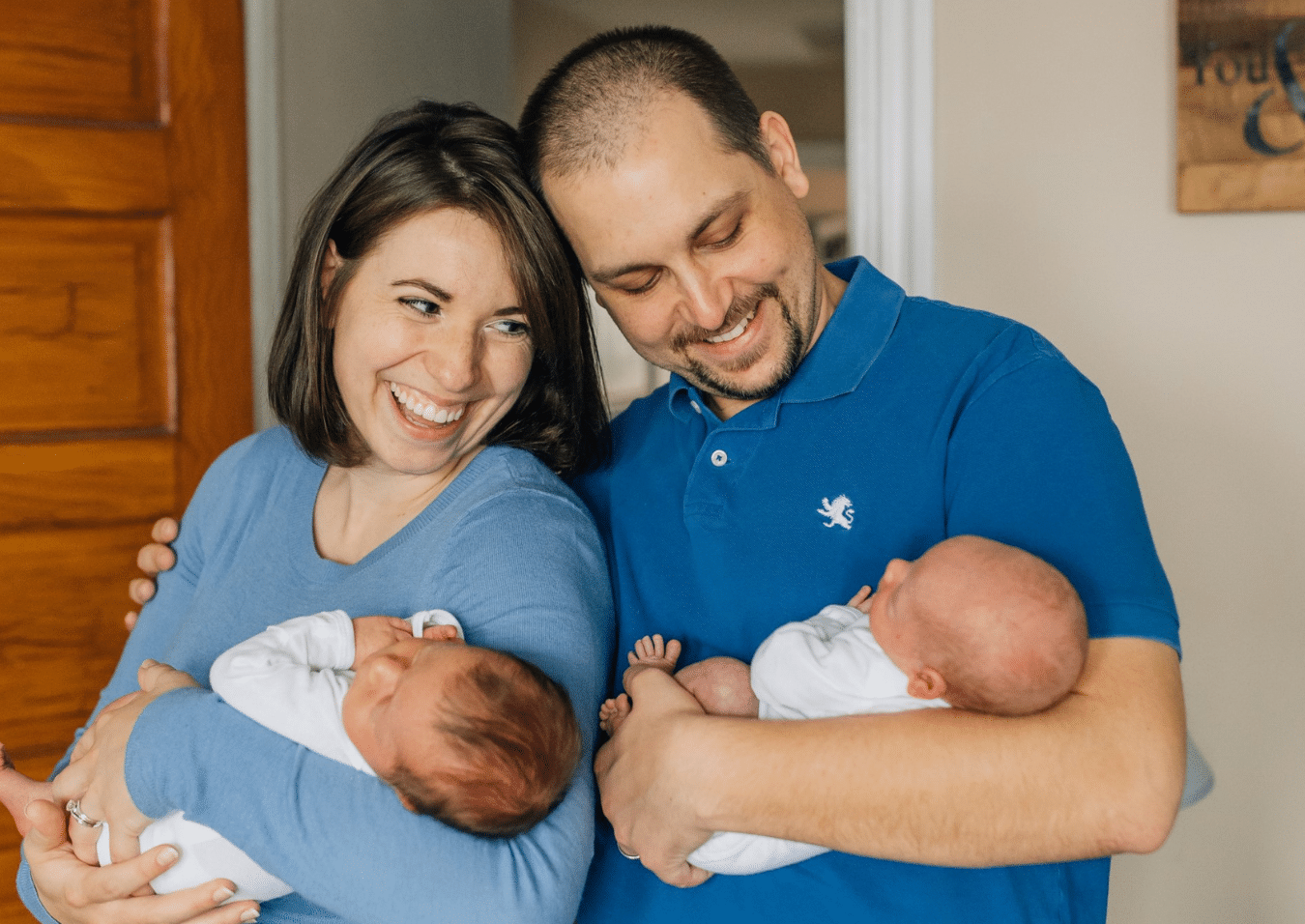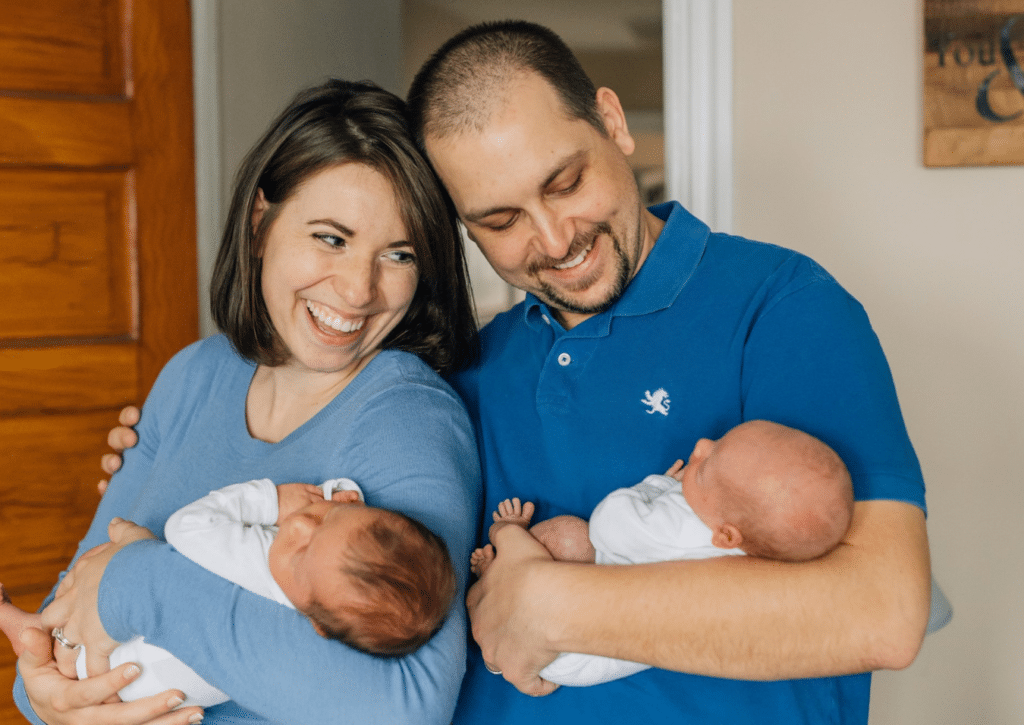 Human milk, useless nipples, and Father's Day plans . . .
It was just last year that Katie and Sean became the exceptionally proud parents of twins, Maddie and Henry. Making their earlier-than-expected debut into the world, this precious duo would face and ultimately overcome multiple health related challenges in their earliest weeks. Spending time in the NICU both little warriors received donor human milk to help them grow and thrive. It was this experience that inspired Katie (and Sean – her constant champion) to start their own milk donation journey.
Today, Katie and Sean share more about their partnership (and it truly is a partnership), his useless nipples, and the family's plans for Father's Day . . .
On feeding their babies donor milk in those earliest days . . .
Sean: We much preferred human milk and hadn't planned on using formula, so before Katie's milk fully came in it was amazing to have the opportunity to give Maddie and Henry donor human milk. Bonus points for being able to bottle feed them myself in both the hospital and NICU.  
On their gratitude for human milk donors . . .
Katie No words can repay my gratitude. The best thing I can do is pay it forward by donating my own milk. You gave me the best peace of mind in our babies' earliest days.
Sean: Thank you, my beautiful wife! But seriously . . . I would say thank you, you've done a wonderful thing.
On making the decision to donate milk . . .
Sean: The decision was up to Katie but if she could, and once we had built a stash for Maddie and Henry, it felt like our duty to give back.
On working together to establish a successful breastfeeding and human milk donation journey . . .
Katie: We try very hard to have an equal partnership in all aspects of our lives, and our approach was similar in our breastfeeding journey. While Sean may have useless nipples in this regard, he was a huge help in other areas.  
He would get me a constant supply of water and food when my hunger and thirst was insatiable, he got up with me in the middle of the night to bottle feed (you need all the hands you can get with multiple babies!), and would take turns washing pump parts so it wasn't all on me.
He was also a huge help tallying up milk donations, noting dates and ounces, as well as lugging the shipping boxes outside. Sean was also a sounding board when I needed encouragement, when I felt like I wasn't doing enough, and even when it came time to start the weaning process and I had trouble cutting down on pumping.
On their Father's Day plans . . .
Katie: We're keeping it low-key, maybe checking out a farmers' market with some live music. Sean's only request is that he can sleep in as long as possible, which I can manage!
On those adorable little humans . . .
Katie and Sean: Maddie is sweet, sassy, and super intelligent. She picks up on words (current favorites include cat and purple) and loves her books. She also enjoys being social and playing outdoors. 
Henry is a boy's boy, a total rough and tumble dude, but also the biggest snuggle bug. He loves hugs, high fives, and music.
Both are amazing eaters and sleepers, and in true toddler fashion don't want to be contained by strollers, arms, car seats, etc.. When they play and laugh together there is no better sound or feeling in the world.
As a non-profit milk bank we rely on your support to help improve health outcomes for vulnerable infants. When we say every dollar, ounce and story shared makes a difference we mean it. To support our work and precious lives like Maddie and Henry's please consider telling your friends and family about Mothers' Milk Bank Northeast. And don't forget – reposting on Facebook, Instagram and similar is always much appreciated.