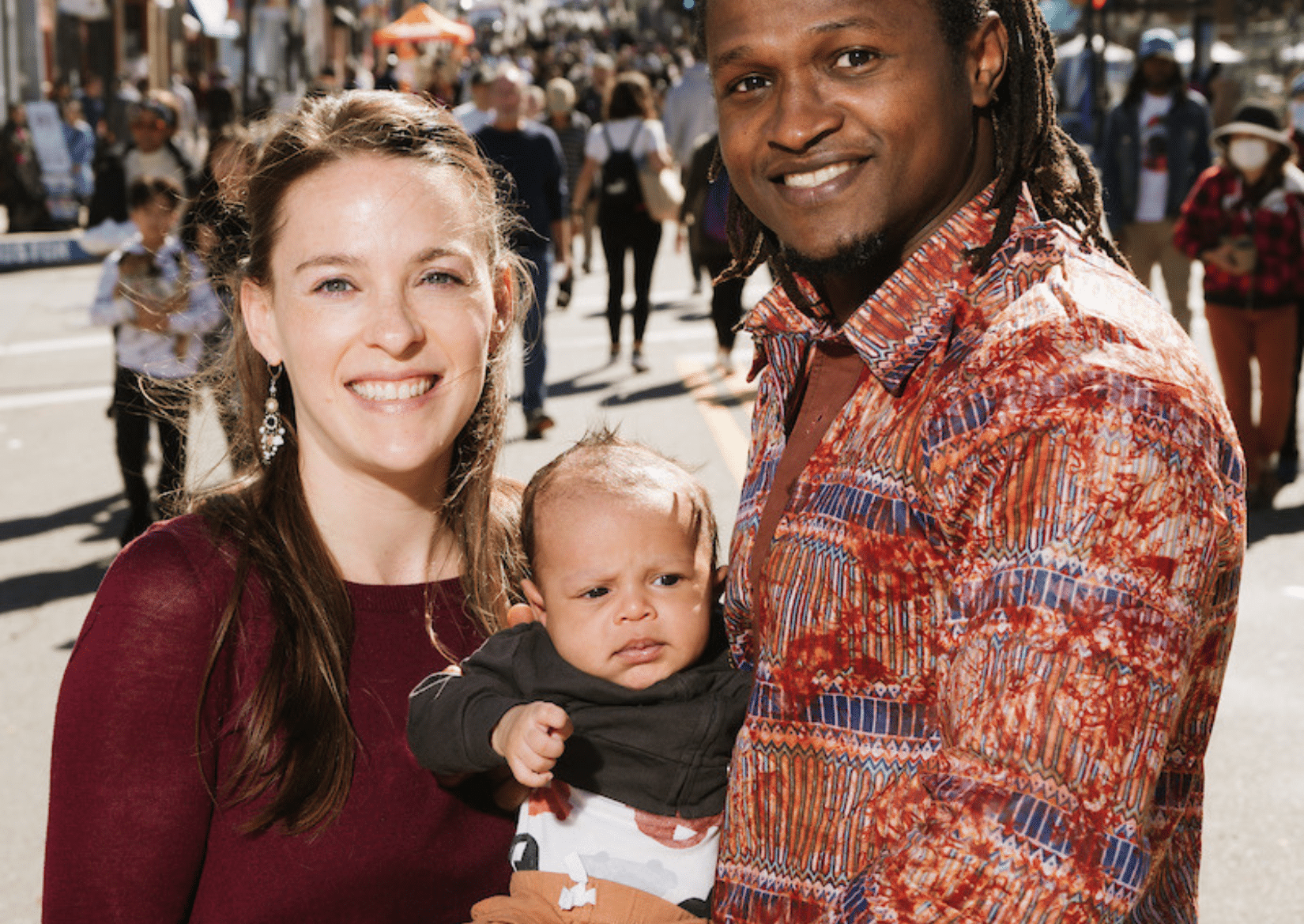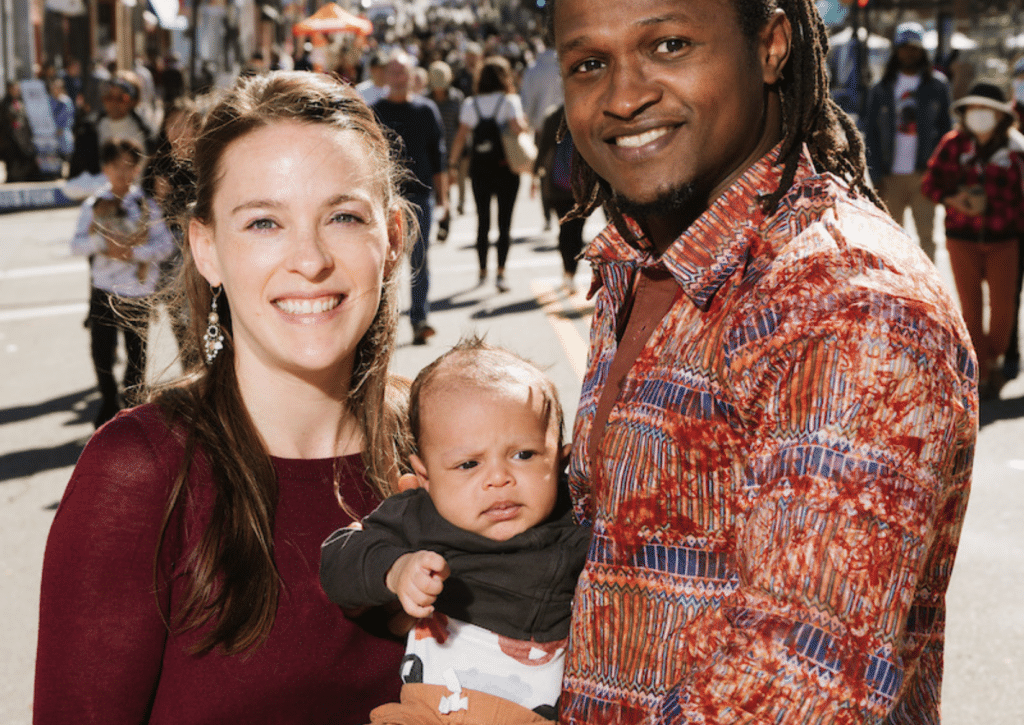 Excited to meet her son, Jamie went into labor on a quiet Friday evening. Fast forward (or not) 42 hours and little Idris made his much-anticipated world debut. Sadly, it wasn't long before he was rushed to the NICU. Thankfully, with the help of donor milk, this adorable little warrior overcame his struggles and then some . . .
On those New England roots . . .
I'm originally from New Hampshire but currently live in Boston with my partner, Mohamed, and our son, Idris. Mo and I had been living in NYC for years, but when we found out we were expecting, we moved closer to family.
On welcoming baby Idris into the world . . .
Following a long and challenging labor, Idris was born at Brigham and Women's in Boston on July 24th, 2022. I went into labor on Friday evening, but it was not until Sunday afternoon (42 hours later!) that little Idris arrived.
Unfortunately, because of my prolonged labor and the rupture of multiple membranes, Idris had gotten quite a bit of meconium in his lungs. Having trouble breathing, he was immediately sent to the NICU where he remained for the next three days.
On that post delivery, mid NICU blur . . .
Sadly, I did not see Idris much during those first 24 hours. Exhausted and recovering from a very difficult labor, I was constantly meeting with doctors. The whole thing felt like a blur.
My extended family had also come by to visit and meet Idris, but with only immediate family being allowed in the NICU, they had to leave without even seeing him. My mother's first grandchild and my grandmother's first great-grandchild, it was a sad experience for everyone – and incredibly stressful for me.
After this, I was able to visit Idris in the NICU every couple of hours and, as we got closer to my discharge date, I got to spend more time with him. We were together non-stop on that last day.
On the family's introduction to donor milk . . .
Having to leave the hospital without Idris was one of the most difficult things I have ever had to do. A sad and heavy day, everything about it felt wrong. We had the carseat all ready and my family had made a sign for our door that said, "Welcome Home Idris!" It just wasn't the homecoming that I was expecting.
I immediately showered and went right back to the hospital to hold and feed Idris who, like many babies being cared for in the NICU, was fed donor milk until my supply came in. The concept of donor milk was completely new to me. I had never even thought of it before but was immediately relieved to learn it was an option. Easily tolerated with more readily absorbed nutrients, Idris was fortunate to receive the many benefits of human milk right from the start and it wasn't long before his health and strength improved. I'm so grateful donor milk exists and that the experts at Brigham and Women's recognize the importance of making it more accessible. I truly hope other babies in need (and their families) are able to access and benefit from this tremendous gift.
Those first few days were incredibly challenging and exhausting but finally, after three days, we were all at home together. Thankfully, little Idris has been strong and stable ever since.
On their incredible support system . . .
The entire NICU team was amazing – as were the midwives. As a new parent, I felt so clueless about everything, but they coached and supported me the entire time. I am still so thankful for every single one of them.
Beyond that, my family – particularly my mother and two sisters – were extremely supportive. My mother picked us up at the hospital the day Idris was discharged and stayed with us for the first five days. The day she left, my little sister arrived and stayed for a week before switching off with my other sister. Having that level of support from my family was incredible. Navigating those first few weeks of parenthood can be extremely difficult and they were right by my side as I got the hang of breastfeeding and just being a mother.
On Idris today . . .
Idris is a ton of fun. Now eleven months old, we have more fun with him every day. He's incredibly curious about the world and loves to explore just about everything. Currently, his favorite things include practicing walking, munching Cheerios, and hanging out with his grandmothers, aunts, and uncles – who seriously enjoy spoiling him!
We all have our ups-and-downs in life, but we never have to face them alone. Struggling to navigate life after NICU? Wondering if donor milk is the right choice for your baby? Simply feeling a little blah? We've compiled a list of trusted organizations, hotlines, printable materials and more just for you.
Click here for more and feel free to share – everyone needs a little help sometimes.