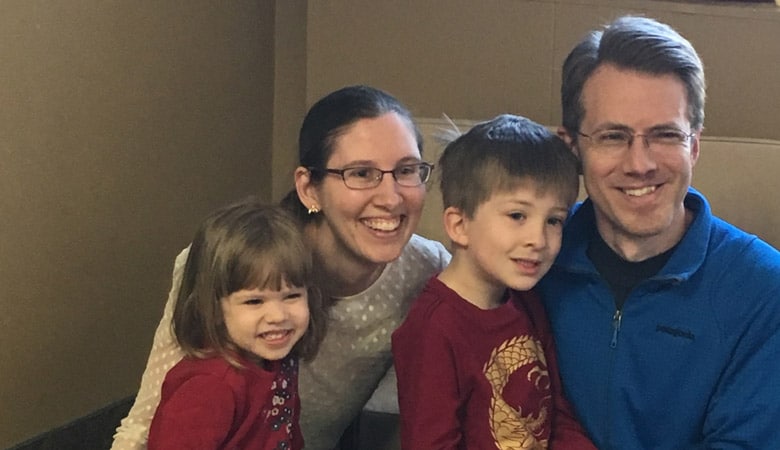 "My five-year-old son would like to make a charitable gift to help 'moms and dads feed their babies.' He's been saving some of his money for almost a year and really wants to help babies grow."
Our hearts melted when we received that email from Sara, a mom who had donated milk with her second child, Emma, all the while explaining to older brother Matthew how they were helping feed fragile babies.
When a milk donor sends her final shipment, we give her a certificate with her name, her baby's name, and the number of ounces they donated. Many moms tell us that they save the certificate and later discuss as a family how this was the child's first act of volunteerism.
Matthew's parents, Sara and David, took volunteerism a step further, and involved their older child as well. "We're hoping to make his first charitable gift a good experience so he wants to continue this the rest of his life," Sara told us. "Would you or someone else from your office be willing to receive his gift and very briefly tell him about some of the good that his gift will do?"
On the Friday of a holiday weekend, Matthew's family was passing through the area on the way to Grandma's house. The staff, eager to meet this generous young man, greeted the family at the door. Matthew and Emma climbed the step stools outside our lab window to peer in and watch the technicians process milk just like their mother's. Matthew opened his arms wide to show us how strong the babies would grow on donor milk. His parents learned the story behind the quilted tree in our reception area that bears a leaf for every baby whose mom has donated after loss. Matthew and Emma explored our play area, and climbed on the play structure Executive Director Naomi Bar-Yam's son had built especially for young milk bank visitors.
As Matthew handed his hard-earned dollars to Naomi, the staff burst into smiles, and some tears as well. We shared with Matthew a book of happy photos of babies who have grown strong on donor milk. Sara told us later how he had studied the book in the car and shared it with his extended family. "He couldn't stop looking at, and talking about, the babies he was helping with his gift. It clearly meant a lot to him to be able to see the impact he was having on others."
On behalf of all the fragile babies, we send our heartfelt thanks to this special family for fostering a deep commitment to giving in every way possible, from the youngest age.
Charitable contributions to the milk bank can be made online or by calling 617-527-6263 x2.