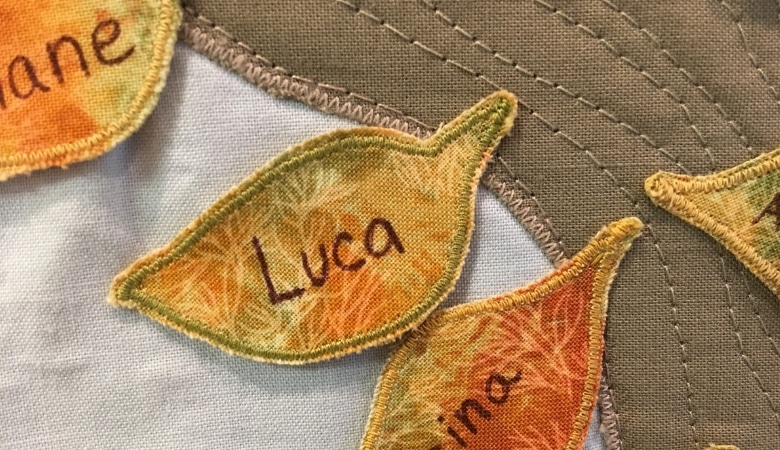 Katy's story touches on every aspect of milk donation, from donating after loss, to receiving milk, to donating once again.
By Katy Kennedy Rivera
This Thanksgiving I am thankful for Mothers' Milk Bank Northeast.
On January 6, 2016, my life changed forever. I was 30 weeks pregnant with my first child, a boy, Luca. I had a crib already in the nursery. I was healthy and active and felt great. I had been swimming the night before. Then I woke up with an excruciating stomachache. After my vision went white and I became ill, my husband took me to Mid Coast Hospital, where they told us they could not find our baby's heartbeat. A catastrophic issue with my placenta had caused my uterus to rupture. After an emergency c-section, I was left broken. Of course when you lose a child, your body doesn't know that. My breasts swelled up with milk for my son. Nurses brought in cabbage and told me all the ways to dry it up quickly. Somewhere in the past I had heard of milk donation. I asked the hospital staff and they didn't have much information. But I was determined to find a way. I needed some good out of this tragedy.
Donating Milk After Loss
A little Googling and a phone screen later I was on my way. My husband helped by bringing my pump assembled wherever I was sitting. He measured and bagged and labeled the milk. I am very blessed to have an unbelievably supportive work environment; they set up a special pumping station for me. We are a team of three and I work out of my partner's house, so this was a great gift. Slowly but surely the freezer filled up with liquid gold.
Because I had had a blood transfer during my operation, I had to hold on to my milk for six months before the blood test cleared me to donate. My freezer and my mom's freezer were filled to capacity. When I was finally able to send in that box of milk I felt a surge of relief and pride.
Memorial Quilt Dedication
But Mothers' Milk Bank Northeast did more than just thank me for my donation. Donor Intake Coordinator Rachael Hackney had been creating a quilt with all the names of babies lost on leaves of a tree. It was a beautiful, heartfelt project. And with the dedication of this quilt, the milk bank hosted a reception for the bereaved donor parents. We drove down from Maine, and I cried the whole way. I was scared. I warned my husband I might not get out of the car. The trauma had left me with severe depression and anxiety, which is now under control, thanks to supportive friends and family, wonderful mental health professionals, and medication. But I did get out of the car. And upon arrival there were hugs all around. Knowing everyone in the room had been through a similar trauma was heartbreaking and comforting at the same time. My husband said a few words about our story (I couldn't quite do that), and hearing him and the other parents speak about our shared experience was a turning point in my healing. It was the greatest gift to be able to connect in such a way.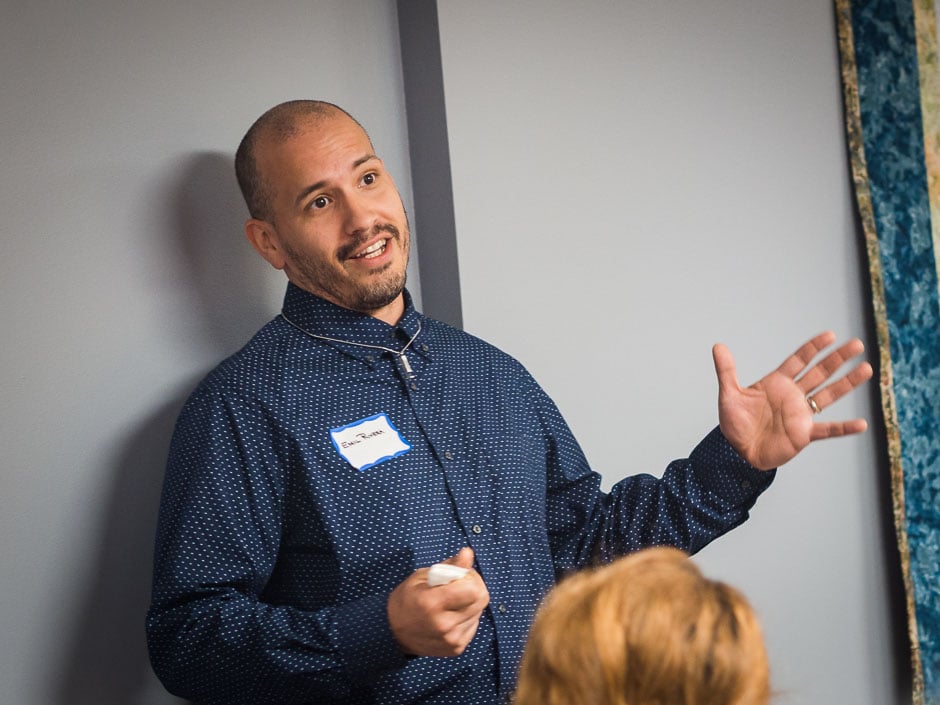 Our New Baby Receives Donor Milk
Fast forward 18 months, and miraculously, I was able to get pregnant again. I seem to have lottery luck when it comes to placental issues, because this time I had several compounding situations. But thanks to amazing medical care at Maine Medical Center, I gave birth to a beautiful healthy baby girl, Olivia, in January 2018. To keep her and me safe, she was delivered at 34 weeks, weighing 4 pounds, 5 ounces. My milk didn't come in right away due to the stress of the birth. But I had planned ahead and had milk on ice from Mothers' Milk Bank Northeast. My baby was now able to be nourished by the liquid gold other families had so generously donated. And she thrived. She never had any GI issues, she learned to take a bottle on the first try, and she was able to latch and nurse by two months. She spent 20 days total in the hospital and amazed the medical staff by her growth. Today at 9 months old she is right in the middle of the charts and meeting all her milestones. There is no indication that she was born early at all. She is beautiful and energetic. We tell her about her big brother and how he's looking out for her.
Donating Milk Once Again
Through hard work and great support, I was again able to fill a freezer of milk and in celebration of Olivia's half-birthday, we sent in a box of milk, completing the cycle of donation. I couldn't be happier to do so.
Thank you to Mothers' Milk Bank Northeast for all you do. I am a better mother and person because of you.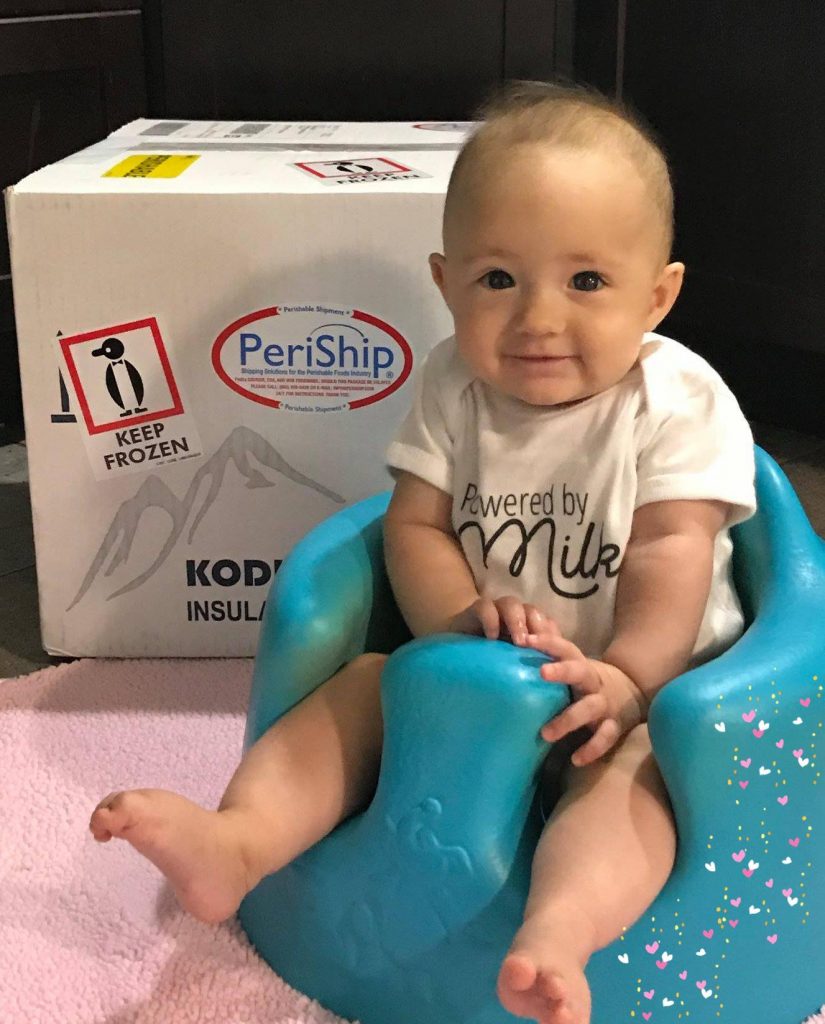 Screening to become a breast milk donor is done through an easy four-step process. Once accepted for donation, milk can be shipped for free door-to-door or through one of our donor milk depots throughout the Northeast.