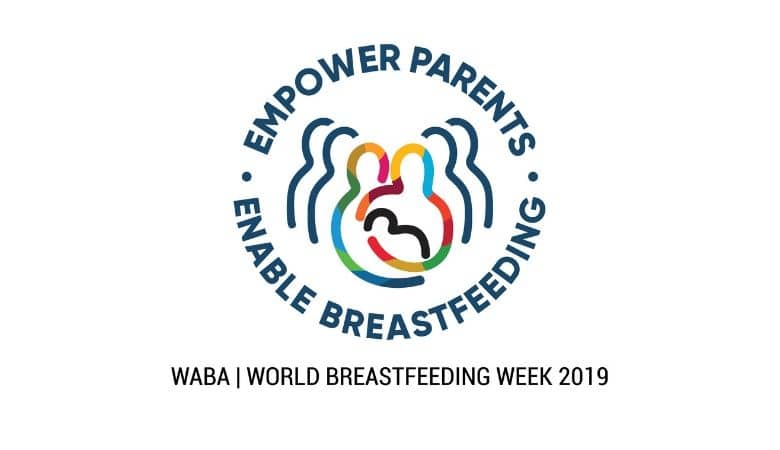 This essay on leveling the playing field is the fourth of four posts celebrating World Breastfeeding Week and National Breastfeeding Month 2019. Read the introduction to the series here.
The last week of National Breastfeeding Month, Aug 25-31, is Black Breastfeeding Week.  Black Breastfeeding Week was established in 2014 to focus national attention on racially-based maternal child health disparities. These may include:
The high infant mortality rate
High rates of diet-related diseases
Lack of diversity among those offering lactation support
Unique cultural barriers among black women
First food desert conditions in black communities across the country
Racial disparities are everywhere – in education, health care, income, law enforcement, geography, the list goes on and on. Each disparity is complex, and there are many interconnected elements. The maternal child playing field is one small element of the unlevel health care playing field. There are two kinds of unlevel playing fields: a sloping hill, and a flat but rutted field, each requiring different approaches to level them.
Playing Fields
Field 1 – A Sloping Hill:
Unlevel Playing Field 1, a sloping hill, represents broad social inequities and barriers to successful maternal child health outcomes, including the following:
Race
Income
Access to care
Stress
Environmental toxins
High rates of diabetes
Obesity
Hypertension
Prematurity and infant mortality
It has been well documented that African American mothers are less likely than their white, Asian or Latina counterparts to breastfeed. This results from social barriers, not physiological ones.
It is estimated that 90% of NICUs in the US use donor milk for some babies. Safety net hospitals, those serving Medicaid recipients and uninsured families, are less likely to use donor milk. Yet, these same safety net hospitals have higher rates of prematurity and infant mortality.  Research suggests that premature babies are the ones who may benefit most from the use of donor milk.
Leveling Field 1- A Sloping Hill:
Leveling this kind of playing field requires bulldozers and other large equipment. Likewise, addressing these challenges requires large scale social change.
In science and medicine:
Advances in prenatal care
Preventing and delaying preterm birth
Research in lactation, use of donor milk, and effects of environmental factors
Increased awareness of racial disparities in access to health care
In policy, law, regulation:
Better access to more preventive and acute care across the country
Paid parental leave (extended for premature birth)
The players who can help level field 1 include: legislators, hospitals and hospital systems, state programs, and federal programs.
Field 2 – Flat and Rutted:
The second type of unlevel playing field is flat but rutted, representing smaller scale, more individual barriers, such as the following:
Complex pregnancy
Difficult birth
Preterm birth
Difficult transportation to the NICU
Early return to work
Language barrier
Breastfeeding difficulties
Insufficient breastfeeding and postpartum support in hospital and community
Leveling Field 2- Flat and Rutted:
Leveling playing field 2 requires action on the community level:
Ongoing access to quality health care
Culturally and linguistically appropriate care
Accessible transportation to care and NICU
Flexible work places
Community and family support
Kangaroo care
Breastfeeding support
Access to donor milk
It also requires creativity and collaboration among many diverse local and regional players:
Health care providers and agencies
Employers
Family members
Local government agencies
Service organizations (including faith based)
Universities
It is important to remember that not all the ruts and bumps are in our control. Even with the best science, the best policies, playing field 2 will never be fully level. Some babies in any community will still be born premature, some babies will die, and some babies will have long-term health and developmental challenges. Some mothers will still have insufficient milk. When these bumps occur, we hold hands, walk through the rutted field together, and help tamp down the personal ruts and bumps the best we can.
The Next Steps
The disparities in the maternal child health playing field are many and complex. Many tools are needed to level these fields, to assure universal access to quality care and support. Many people and organizations are engaged in the hard work, planning, and team effort needed for change. Time, patience and the judicious use of impatience are needed to be social and medical bulldozers.