Milk donor Victoria Austin shared memories of her son, Clyde, with Donor Intake Coordinator Raechel Hackney. 
Every baby is born with a unique personality from the start, and Clyde Thomas Austin had plenty of personality. Photos of him reveal a repertoire of emotions, ranging from what his mother, Victoria, affectionately referred to as "cranky face," to his mischievous look when he was stealing apples from his Dad, and mostly his pure delight whenever he was outdoors and playing in the water.
Clyde and his older sister and parents loved going on adventures and taking advantage of what New Hampshire has to offer, including the beautiful beaches and the Seacoast Science Center in Rye. "We always visit the farms—peach, blueberry, apple picking. He really loved apples and could eat them whole with just having his bottom two teeth. You couldn't take an apple out to eat without giving him one."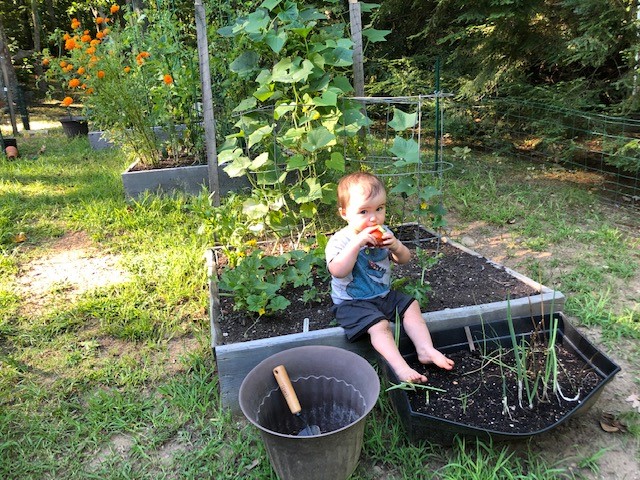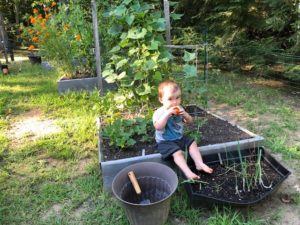 Curious, active, and outgoing, Clyde loved music, playing with his dog Brewster, climbing, and eating his favorite foods! He brought love and joy to his family during his short life.
Donating milk after loss
To honor his memory, Victoria chose to donate her breast milk to Mothers' Milk Bank Northeast.  Victoria learned about donor milk before the birth of her first child. She had explored options in case she needed to supplement her milk supply. Fortunately, she had an ample milk supply and a successful breastfeeding experience with both of her children, still nursing Clyde to the end of his life.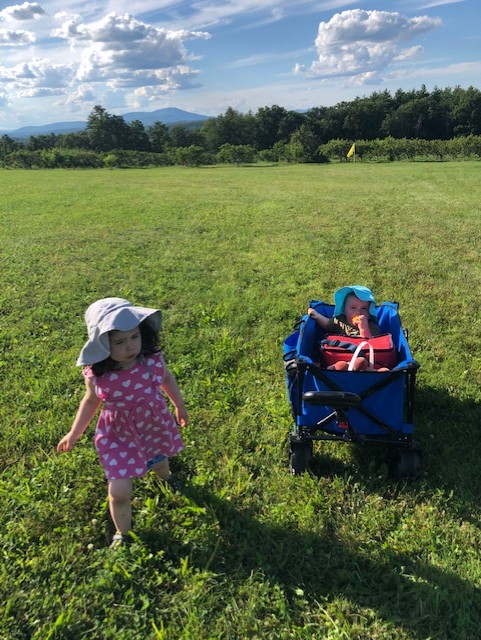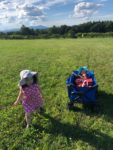 The milk bank does not require a minimum amount from bereaved donors, who find meaning and comfort in donating their milk, knowing that it can save the life of another baby. Even small donations matter, as a meal for a tiny preemie may be only a teaspoon. An ounce of donated milk may provide up to five meals!
A leaf that bears Clyde's name has been added to our memorial quilt at the milk bank, along with the names of other babies whose mothers have donated milk in an extraordinary act of generosity and kindness. Victoria remarked that the fall colors in the quilt reminded her of the beautiful fall foliage on the day of her Clyde's memorial service.