By Jen Stoeckel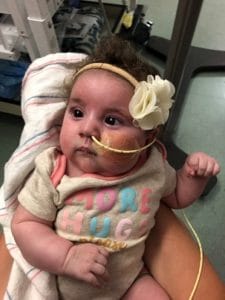 At our 20-week ultrasound, my husband and I found out that our daughter (and sixth child) would be born with hypoplastic left heart syndrome. We were told that it would be a long road with a lot of ups and downs, and that couldn't be more true.
Laney Grace Stoeckel was born in the Special Delivery Unit at Children's Hospital of Philadelphia (CHOP) on May 12, 2020. In the short four and a half months of her life, she underwent two surgeries, three cardiac catheterizations, and a "creative" procedure (a procedure that was done only one other time at CHOP).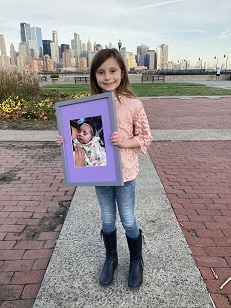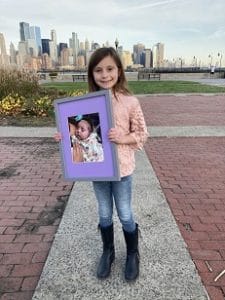 On Saturday, October 10, we got a call that no parent should ever receive. Despite everyone's best efforts, Laney had passed on. We are so thankful for all the nurses, doctors, and staff at CHOP for everything that they did for Laney and for our family. They are truly superheroes.
Unfortunately, with COVID protocols in place at the hospital, Laney's four brothers and one sister never got to meet her in person. We would like to show our children that Laney's life, although short on earth, has changed lives. Donating my breast milk has provided us with an opportunity to show our children that their sister has helped others thrive. Laney has given other babies the gift of nourishment and health, which adds to the numerous ways she has touched lives. We miss Laney so much but are confident that her contributions to this world will continue to be remembered.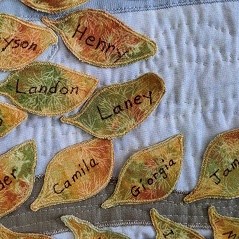 Mothers' Milk Bank Northeast remembers and honors each baby whose mother has donated milk after loss with a leaf on the memorial quilt that hangs in our reception area. This is Laney's leaf.