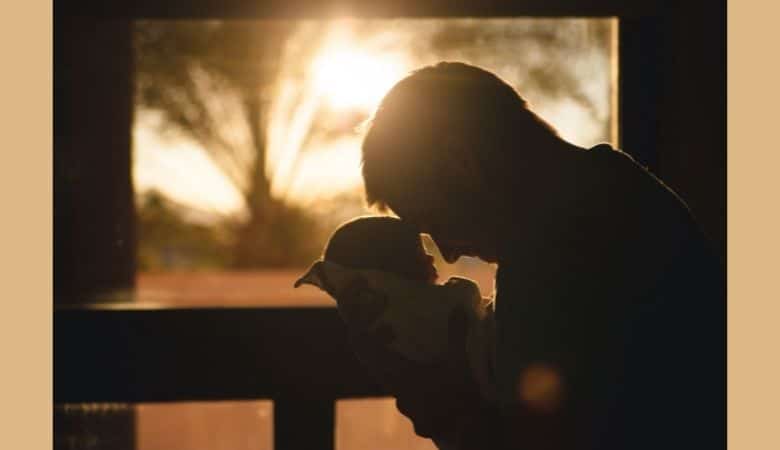 Today we honor all fathers, and true to our work, NICU dads in particular. In milk banking, and maternal and child health more generally, we focus on mothers and their babies. That is as it should be. However, mothers and babies do not take the journey of pregnancy, birth, infancy, breastfeeding, donating milk, and receiving milk alone. Today we honor the fathers and partners who rarely appear in the delightful milk donation photos that we receive and share on our social media. Donor dads sacrifice ice cream space in the freezer so other babies can survive and thrive, they help to pack up milk, snap those photos, and most important, provide the support their partners and babies need not only to breastfeed successfully, but to share that gift with others. Thank you.
We are honored to work with NICU fathers as they order donor milk to support their babies' growth and health, and their partners' breastfeeding initiation. Occasionally, pre-COVID, we have had the pleasure of meeting some dads when they pick up milk from our office.
Many among our milk donors and recipients have had a premature baby and navigated the confusing and frightening world of the NICU. Some of those babies do not live to come home. We honor you in your challenges, lives, and losses.
Families in the NICU
Family integrated care in NICUs has evolved rapidly over the last couple of decades. Best practice has shifted from parents being tolerated guests to the deeper understanding and practice that parents' involvement in all aspects of their babies' care improves short- and long-term outcomes. It is well-known that breastfeeding and pumping milk are essential to babies' safety, growth, and development. So too are parents' voices, loving touch, kangaroo care (skin-to-skin contact), and informed advocacy.
Fathers' voices, to and on behalf of their babies, matter. Fathers and partners experience birth, the NICU, and caring for their babies differently than mothers. As a result, they ask different questions, hear and observe different things, and provide different kinds of care. Like mothers and providers, each father is also a unique individual. Each child's care is strengthened by his or her father's involvement. Future babies' care also benefits from fathers' input and insights. More broadly, fathers' experiences enhance and inform public health policy.
Support after hospital discharge
Any parent of a preemie knows that the prematurity journey does not end upon discharge from the hospital. Babies often require medical, educational, nutritional, and therapeutic follow-up for months or years after the momentous return home. Follow-up care for babies is reasonably well-supported with pediatricians and programs such as Early Intervention, WIC, and Head Start.
Parents also need support from providers, family, friends, and other parents who have been there. You are not alone.
To honor and support all the fathers on this journey, we offer a few resources that may help.
Support for NICU dads:
The NICU Dad, a website started by Alex Zavala, a two-time NICU dad, includes blogs from many dads, information, and other resources.
Podcasts by and for NICU dads:
Private Facebook support groups for NICU dads:
Organizations for NICU families during and after the NICU stay:
Kangaroo Care, which helps babies and parents in so many ways in hospital and after discharge:
WHO Practical Guide to Kangaroo Care
This is a small sampling. Your stories, photos, and resources will enrich all of us; please share them.
Dads are a crucial, though sometimes overlooked, part of our work. Thank you.
Naomi Bar-Yam, PhD, ACSW, is available to speak at hospitals, community organizations, and conferences on the role of parents on the NICU team and many other topics. Visit her speaker profile on LactSpeak. 
Photo by Josh Willink from Pexels