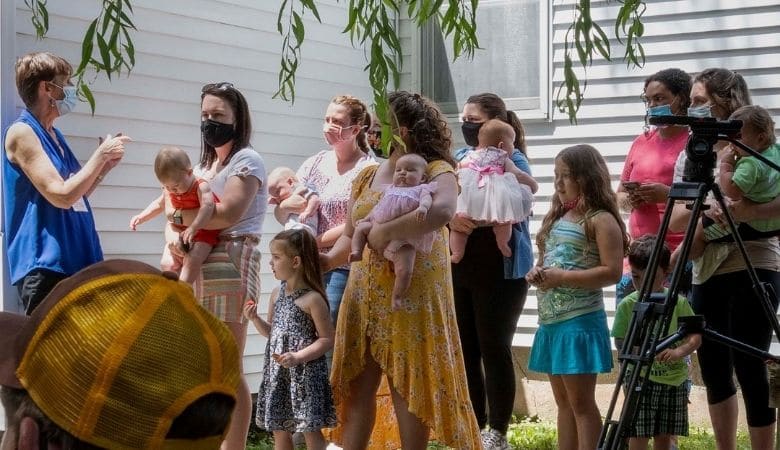 A new Portland donor milk depot and dispensary opened in a festive celebration, with six families donating a total of over 1,600 ounces of milk. Dr. Ali Kopelman hosted the grand opening of this new community resource at Personalized Pediatrics of Maine. The June 18 opening marked the first public event for the milk bank since February 2020, just days before the pandemic shutdown, when a depot opened in Glastonbury, Connecticut.
Mothers share stories of donating and receiving milk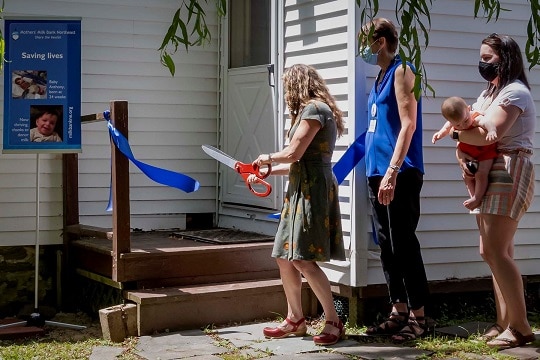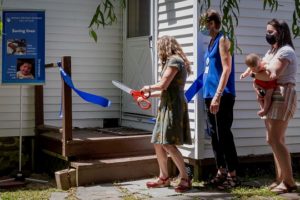 Community support at the grand opening was enthusiastic and heartwarming, with listeners visibly moved as mothers holding babies told their stories of donating milk, in some cases after receiving milk previously when their babies needed it. Dr. Kopelman cut the ceremonial ribbon, and each milk donor, in turn, carried her milk inside for storage in the depot freezer, donated by Central Furniture & Appliance in Sanford.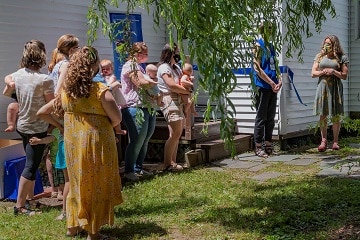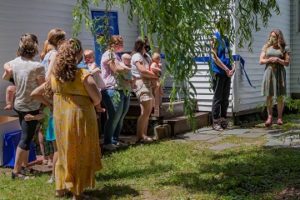 Emily LeBorgne of Saco, now a milk donor, told how her baby had received milk while hospitalized. As she told the Portland Forecaster, "It was a really incredible gift we were given, so I knew if I was able to produce excess I wanted to give it back." The circle of giving and receiving is most evident in a location like this one, which hosts both depot and dispensary.
Gorham mother Jennifer Michaud donated milk when her two children were babies. Jenn provided warm and expert volunteer support at the event, helping the current milk donors bundle and carry their many bags of frozen milk. Jenn recalled every "box of love" she herself had once donated to help fragile babies. "My time donating to Mothers' Milk Bank Northeast was a positive, wonderful, and meaningful experience for myself and family," said Jenn. "I was very excited to learn that other families near me will have this new option to donate and receive milk through this wonderful and dedicated group of people!"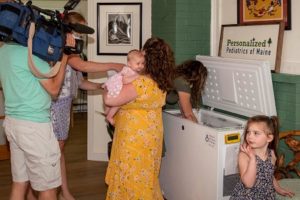 After Dr. Kopelman tucked the final donation safely in the freezer, the celebration continued in the pediatric practice's large, shaded yard. Children played and attendees enjoyed refreshments, including a Tres Leches cake donated by Tin Pan Bakery and milk bottle-shaped cookies baked by Dr. Kopelman and her children (who also helped out before and during the event).
Strong support for donor milk in Portland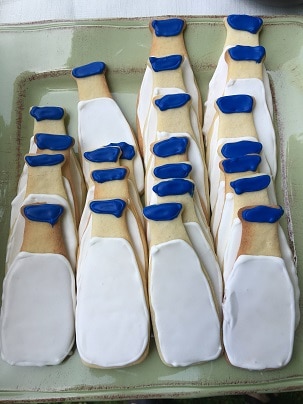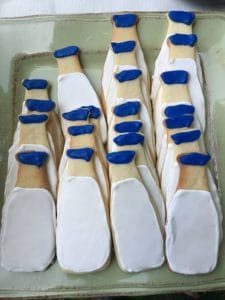 For many years, the Portland area has shown strong support for donor milk. Maine Medical Center was an early adopter of donor milk in its NICU, then in its well-baby unit. Patients leaving the hospital whose babies need temporary supplementation can even take "bridge milk" home with them through the milk bank's Donor Milk to Go program. The hospital also hosts the milk bank's longest-running depot, opened in 2012.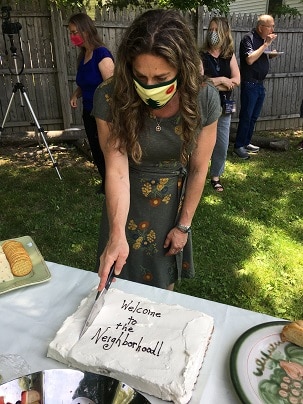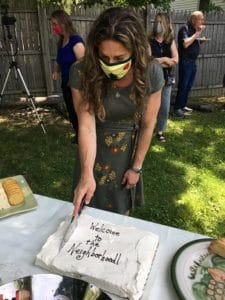 The new community depot and dispensary at Personalized Pediatrics expands access for families in Southern Maine. The dispensary provides a convenient outpatient location where any family can receive milk same day by prescription, complementing the inpatient and discharge services at Maine Medical Center and other hospitals. Maine has one other outpatient dispensary, at Pediatric Associates of Lewiston.
Several area breastfeeding advocates attended the celebration and expressed their enthusiasm for this new community resource. Doula and lactation counselor Amanda Powell conveyed congratulations on behalf of the Maine State Breastfeeding Coalition, of which she is Vice President. Nurse and lactation consultant Donna Ellis and doula and yoga instructor Lindsay McDonough, who previously managed a milk depot, congratulated Dr. Kopelman on her commitment to breastfeeding and donor milk access in Southern Maine.
News coverage of event
Many thanks to the local news outlets that provided informative and enthusiastic press coverage:
Portland Forecaster/Press Herald
Screened milk donors can schedule a milk drop-off at the new depot by emailing Dr. Kopelman. The site will begin dispensing milk by prescription to outpatients in mid-July. Open Monday through Friday, Personalized Pediatrics of Maine is located at 205 Ocean Ave., Portland, ME, 207-409-0901.