Keeping Pace with Multiple Miracles welcomed us with open arms on Tuesday, October 26 at the grand opening of our donor milk depot there. The West Bridgewater, Massachusetts location is primarily a resale boutique. Additionally, it hosts multiples classes, parent support groups, and a Baby Café. Founders Pam Pace and Donna Baker have supported mothers of multiples at Keeping Pace for over twenty-five years, both inspired after giving birth to their own sets of triplets.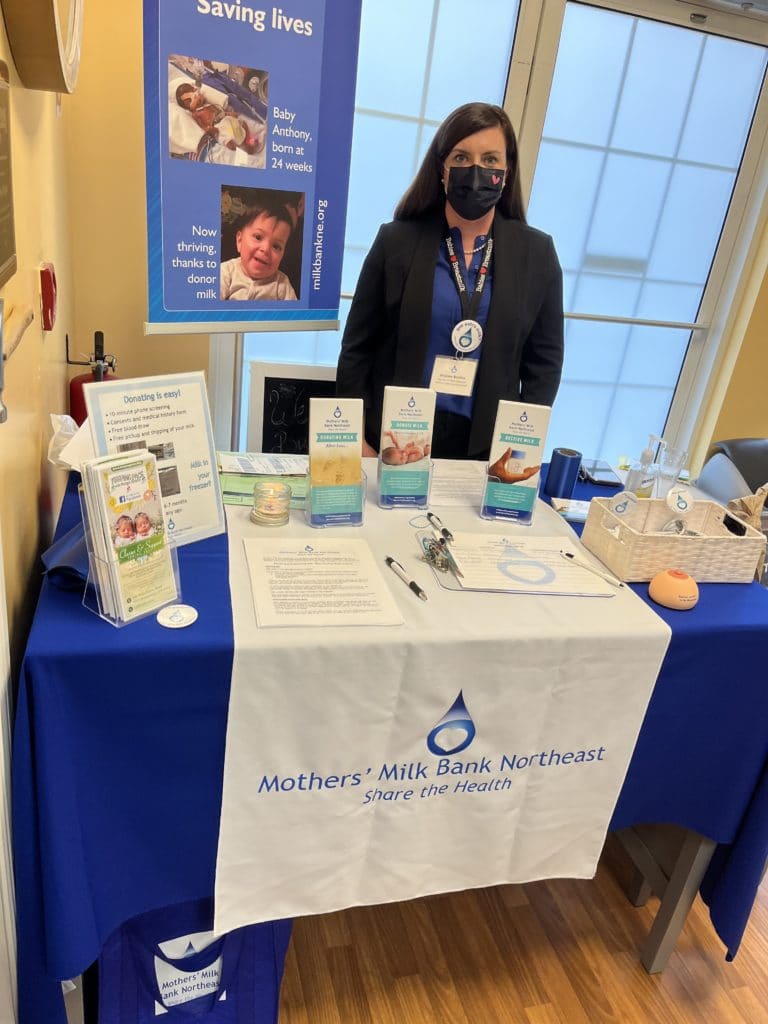 There was a sense of excitement in the air as breastfeeding moms eagerly awaited the ribbon-cutting. To kick off the fun-filled event, Pam welcomed Bryanne Bradley, our Director of Client Relations. Then, the Keeping Pace founder spoke about how she helped support Bryanne when she had her twin girls.
The fun continued as two donor moms handed off 300 total ounces of milk to Jessoe, one of our Bikers for Babies. Several attendees looked on as Pam and Donna cut the large, blue ribbon — including Dr. Denette of Denette Family Chiropractic, Marcy Venezia with South Chamber, and Ilene Fabisch, a lactation consultant who was involved with our milk bank in its earliest days. From there, everyone celebrated with food and drinks — featuring some adorable breast-shaped cookies!
The grand opening marks an exciting beginning to our partnership with Keeping Pace with Multiple Miracles. Our depot there will serve as another convenient community location where screened donors can drop off excess breast milk. Most importantly, it will benefit more fragile infants in need.
For an additional recollection of the event, check out the BuzzAround News article about it.