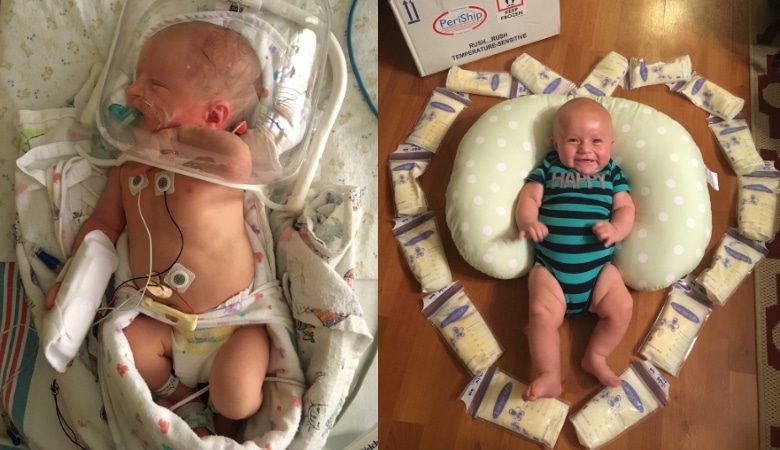 By Kate Williams
As a second-time mom, I thought I had it all figured out. After a "textbook delivery" and healthy recovery with my daughter five years ago, I never thought twice about what challenges we could face bringing our son into this world. Jackson was born on May 2, 2018 at 12:24 am after 16 hours in labor. At 38 weeks pregnant, we'd been discussing induction with our doctor for the following week since we knew he was a large baby. He was 7 pounds, 10 ounces, and absolutely perfect.
We never suspected that just a short 18 hours later, our sweet boy would be struggling to breathe and be rushed to the NICU. Watching his stomach suck under his rib cage as he gasped for air is something I will never be able to forget. Waiting for x-rays and test results felt like eternity. Jackson was diagnosed with a pneumothorax, or collapsed lung. He was immediately put into an oxygen hood and had a feeding tube inserted. Up until that point, I'd been struggling to get him to feed at all, which we later learned was a sign that he had been focusing all of his energy on breathing.
Surrounded by the most wonderful nurses and team of doctors at Maryland's Anne Arundel Medical Center, Jackson's health improved each day. Thankfully, we were blessed to have full support in getting me access to a hospital breast pump to begin pumping immediately to get my milk supply in since I wasn't able to physically breastfeed him. I was adamant about him only receiving breast milk, and this was a struggle since my milk hadn't fully come in yet. The nurses taught me to use the syringe to feed him through his nasogastric tube, and with each feeding I watched him get stronger and stronger. Jackson was discharged after a week in the NICU and finally getting to bring him home to be with his sister was one of the happiest days of our lives.
As an exclusively pumping mom, I have been fortunate to have an oversupply of milk. Jackson is happy to be able to share some of his milk with other NICU babies throughout the Northeast. In our first donation, we sent our extra milk stored over a one-week period to represent how long Jackson was in the NICU when he was born. Seeing all of the babies in need while we were in the hospital makes us thankful to be able to donate some of our "liquid gold" to help those little ones grow big and strong too.
Jackson is now tipping the scales at 16 pounds, 5 ounces at only three months old. We have donated over 250 ounces of milk at this point and hope to send another 100 ounces in a few weeks! The work that Mothers' Milk Bank Northeast does is truly incredible, and we are lucky to be a part of sharing such a valuable gift.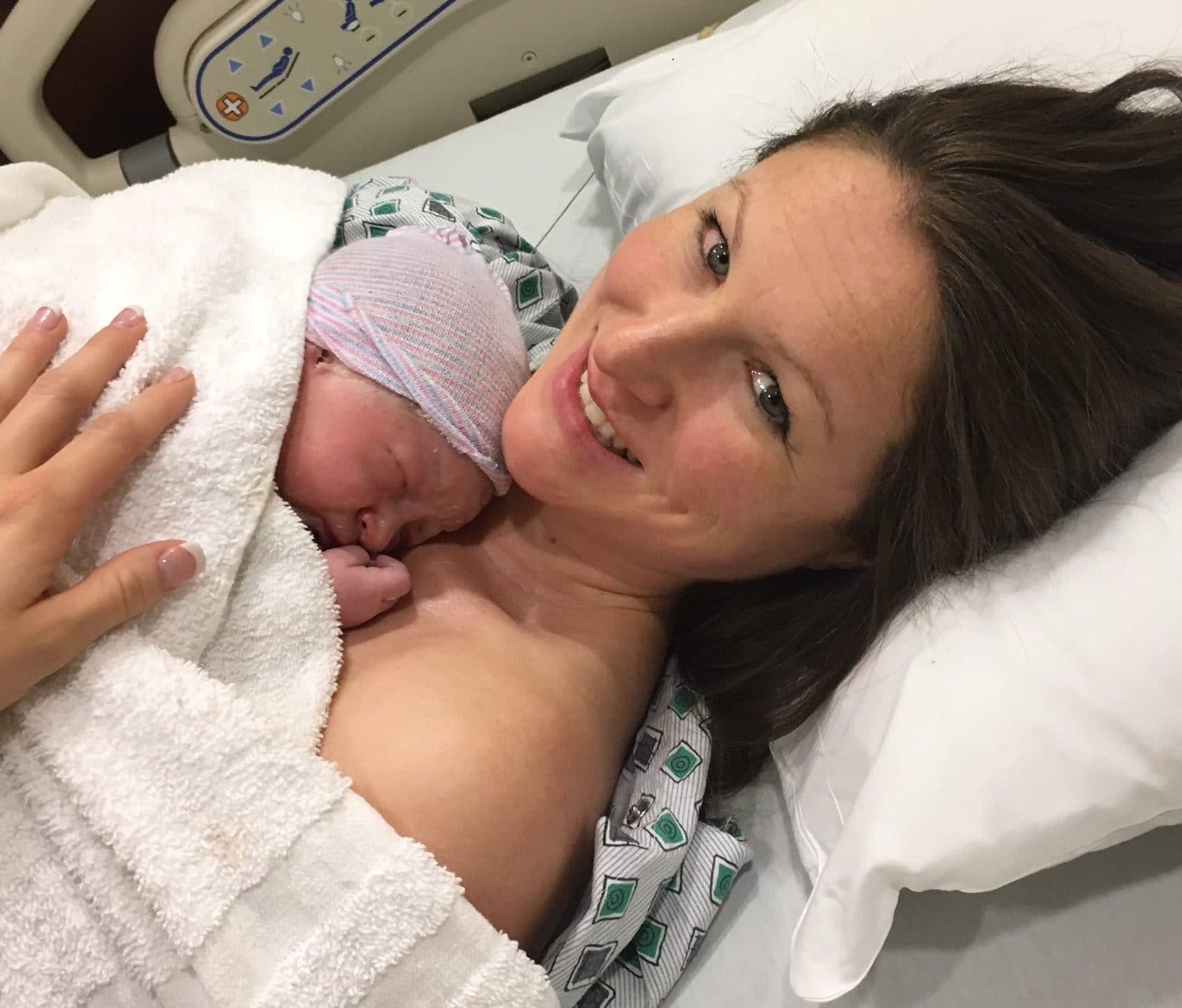 Screening to become a breast milk donor is done through an easy four-step process. Once accepted for donation, milk can be shipped for free door-to-door or through one of our donor milk depots throughout the Northeast.