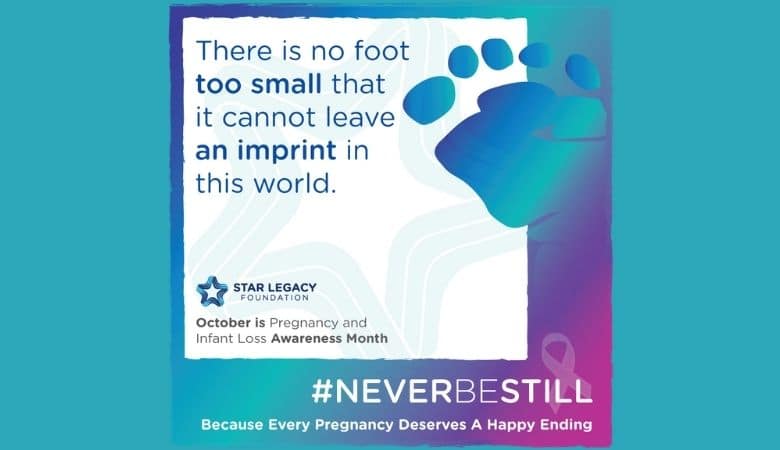 October is Pregnancy and Infant Loss Awareness Month. Pregnancy and infant loss have many causes. Some of them are well understood, others remain a mystery. Risk factors include family medical history, individual maternal factors, fetal/infant congenital disorders, living conditions, and other health disparities.
Pregnancy and infant loss are widespread. One in four birthing parents will lose a baby during pregnancy, birth, or infancy. One in 160 pregnancies ends in stillbirth[1]. Medical practice, public health, education, advocacy, and research all have important roles in their mitigation and prevention.
Pregnancy and infant loss are deeply personal. Each time a baby dies, parents, grandparents, uncles, aunts, cousins, friends suffer and mourn. Each person seeks inner strength and outside support to face the loss, to ask unanswerable questions, to cry, to rage, and to find whatever meaning is possible.
Those experiencing death of a loved one feel their physical absence and psychological presence. Photos, memories, stories, memorabilia provide comfort and keep us connected to the loved one as we incorporate their absence into our daily lives. When a baby dies before, during, or immediately after birth, the loss is made more painful by so few memories as well as breasts that make milk for a baby who is no longer.
At Mothers' Milk Bank Northeast and other milk banks across North America and the world, we are honored to play a small role in the comfort and meaning-making of some mothers, fathers, and families who have suffered this unspeakable loss. In the most vulnerable moment, bereaved donors share two powerful healing things—their milk and their stories.
Milk donation
Milk donation provides human milk to babies in need and supports and promotes breastfeeding.
Bereaved mothers who donate their milk share a precious gift to save another baby. When their own baby could not be saved, they reach out through their devastating pain to support another mother's breastfeeding journey and her baby's health. Milk donation is part of their baby's legacy.[2]
Just by being able to be a part of, not only creating his life, but then helping create that legacy that lives on past his life, I think that really helped me."

– Krystle, Sophia and Owen's mother
"I constantly thought about how Shane's legacy and memory was living on in the milk and nourishment he was giving to other babies. This was especially important to me … We could still give life in other ways."

– Mary, Shane's mother
Stories
Recipients of donor milk are very grateful. They often ask about those who donated milk for their babies. Similarly, donors often ask about who received their milk, who was helped to breastfeed because of "bridge milk" that they and their babies provided. Privacy laws prevent us from introducing our donors and recipients directly. However, they are able to meet one another indirectly through our blogs and social media posts on Facebook, Instagram, Twitter.
In our culture we don't often talk about perinatal loss. In a misguided desire to comfort and protect grieving families (and ourselves) from further pain, we say little, let the subject drop. Rather than comfort, this makes the baby and the loss invisible. As with any death, grieving families want their babies' lives acknowledged and honored, their names spoken.
Grieving mothers who donate their milk are changing the discourse about pregnancy and infant loss. These babies have left their mark on the world.
Grieving mothers who share their stories expand their babies' legacies by opening the topic for other grieving parents to share their loss and for others to offer meaningful comfort. Stories name babies, honor them, and make babies visible.
Learn more about donating milk after loss.
Find out how to share your story.
[1] https://starlegacyfoundation.org/awareness-month/
[2] Oreg, A. The grief ritual of extracting and donating human milk after perinatal loss. Social Science and Medicine. 265 (2020) https://doi.org/10.1016/j.socscimed.2020.113312