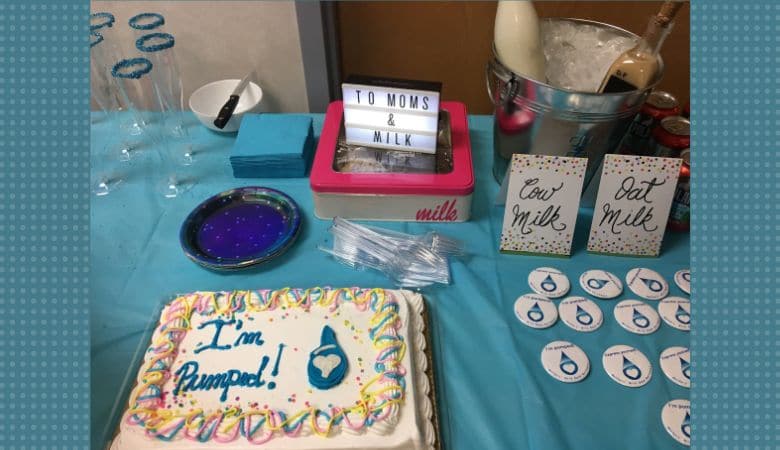 On April 30, the first outpatient donor milk dispensary in Connecticut opened at ProHealth Physicians – Glastonbury Pediatrics and Adolescent Medicine. The celebration included a ribbon cutting and a festive toast to the moms and milk who have made this milestone possible.
While many Connecticut hospitals offer donor milk in their NICUs and well-baby units, and some provide bridge milk to patients at discharge who require temporary supplementation, this dispensary is the first location in the state where outpatient families can fill a prescription for donor milk.
Attendees at the event heard from ProHealth Physicians CEO Benito Alvarez, MD; Susan Parker, APRN, IBCLC, who heads the practice's lactation program and manages the dispensary; State Representative Jill Barry; and the milk bank's Director of Community Relations, Ann Marie Lindquist. All spoke movingly of their shared goal of access to human milk for all families who need it, as well as the role of breastfeeding in building healthy communities.  
Milk depot and biker events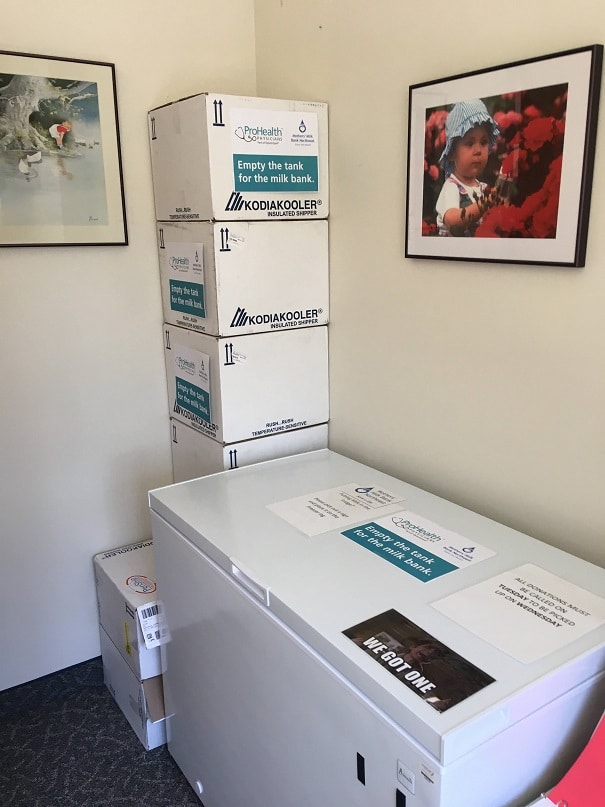 The Glastonbury practice was already home to a donor milk depot, which opened in February 2020. Since that time, Mothers' Milk Bank Northeast and ProHealth Physicians have collaborated on two events featuring Bikers for Babies—volunteers from the Moving Violations Motorcycle Club—with a third event planned for August 2022. Dr. Alvarez, a biker himself, joined the volunteer bikers in August 2020 to rescue over 1,000 ounces of donor milk from the Glastonbury freezer during a power outage caused by Tropical Storm Isaias. A year later, the bikers joined forces once again in a celebratory ride, transporting milk to raise awareness during National Breastfeeding Month.
Mothers' Milk Bank Northeast is delighted to be deepening our partnership with ProHealth Physicians and extending the opportunity for Connecticut families with need to receive safe donor milk.
Press coverage
Press coverage of the dispensary opening was widespread and enthusiastic, including the following news reports, among others:
WTNH NEWS 8 Good Morning Connecticut