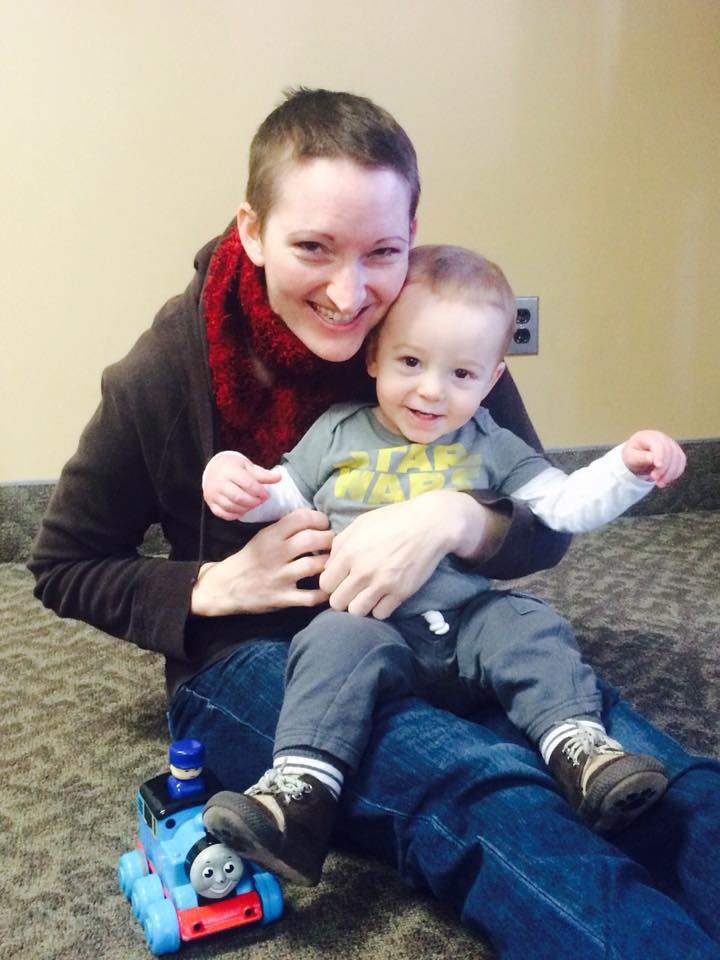 As part of this year's World Breastfeeding Week and National Breastfeeding Month, we are featuring stories from donor moms who were employed while donating their milk. Mickey Johnson shares the creative way she made use of her morning commute and how grateful she is that her oversupply of milk benefited others. We love you too Mickey – It's always great to greet moms at the door when we can as well as on Facebook and other ways!
I pumped at work twice a day and in the car on my hour-and-change-long morning commutes. If I had a low-supply day (which was pretty rare) or spilled a bottle (occasionally) I would pump on the way home too.
I was so glad that my oversupply could be used to help babies and moms who need it. If we have another baby I fully plan on donating again (as long as my supply is overabundant again, of course). It was particularly nice to live close enough to do in-person drop-offs at the bank and meet some of the lovely staff there who are doing such great work.
Screening to become a breast milk donor is done through an easy four-step process. Once accepted for donation, milk can be shipped door-to-door or through one of our donor milk depots throughout the Northeast.